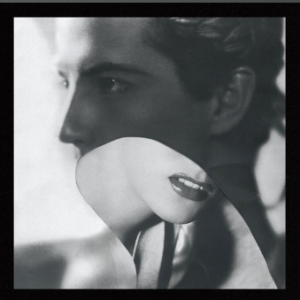 Crunching electric riffs, driving percussion, and hearty shouts reminiscent of the garage and post-punk scenes does not a folk album make. If your perception of the genre is skin-deep, you might find albums like Wilder Mind to define the entirety of the roots scene, all said, but it doesn't mean that it's reality. Albeit, Texas' own Ruiners pull from a different sort of roots with the same versatility, ingenuity, and attitude as the best of our genre of choice's darker corners. So, there's something strangely captivating for the folkie dipping their toes into punk with the case of the band's newest album, Typecast, in a sense that may not have been felt since sometime around two decades ago.
Case in point, Ruiners are bonafide punk in a post-punk world. We're all the better for it. From the opening guttural guitar chomps of opener 'No', it's evident that this melody-driven, hard-hitting band pull no punches when dedicating themselves to a craft that their less authentic contemporaries will balk at. That isn't to put down any particular force in the current punk scene so much as it is to say that Ruiners feel like a revelation. By embracing what was in their craft, they feel like something new.
For us folksters, Ruiners even incorporate some familiar musical notions that might make us feel a bit more at home in our new blood red punk kicks. Call-and-receive vocals are prominent betwixt the band's two vocalists, even if they're more capable of showcasing an impressive level of consistent shouting than they are to deliver an erstwhile croon against some windswept twang. Just because it's a change of musical format from the norm for us doesn't mean, either, that it's bereft of the sort-of ageless storytelling that we have come to know. Although it's carried across the road in a significantly spinier chassis, Ruiners don't sacrifice sentiment for attitude. They opt instead to thrive on the emotional, earthen energy that pervades tracks like 'Nafrat', 'Vice', and 'Liquid'.
Ruiners are some of the most exciting voices to come out of post-punk in a good, long while, bar none. If you think that you might be a fan of their brand of in-your-face pathos, you can do yourself a favor by checking the band out via Bandcamp.