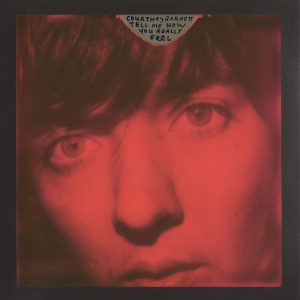 Melbourne songwriter, Courtney Barnett is back with new album, Tell Me How You Really Feel.
Laid back and effortless, the opening track, 'Hopefulessness' is an optimistic confession of vulnerability and depression as Courtney sings that "It's ok to have a bad day". This lulls us into single, 'City Looks Pretty', which further reveals the themes of depression and the often hidden struggles of being a touring professional musician, "Friends treat you like a stranger and strangers treat you like their best friend,". Already we are hearing a much softer Courtney Barnett sound with much more candid and mature lyrics.
She certainly hasn't lost her alluring dry humour, though, as only Courtney Barnett could come up with spiky, quirky lyrics like "I could eat a bowl of alphabet soup/And spit out better words than you," then quote Margaret Atwood in the next breath "Men are afraid that women will laugh at them. Women are afraid that men will kill them". Her plain talking and refreshing honesty has always been a little casual and careless in previous albums, but this time it is more focused and direct, as this track addresses abuse she received online. There's a strong feminist theme to the album which follows with next track 'I'm Not Your Mother, I'm Not Your Bitch'
'Need a Little Time' sees Barnett explore her vocal range as she steps away from her comfort zone and into her falsetto. She also experiments with harmonies throughout the album which feature Kim Deal, (The Pixies, The Breeders), who is unsurprisingly a big supporter of her work.
Cursed by the success of her first album in many ways, Courtney has taken a slightly different approach to this record, resulting in a coherent, mellow, grunge album with fresh observations of everyday situations and relationships. Tell Me How You Really Feel demands a little more attention than previous albums, but it's totally worth it.
Words: Kirsty Folan