Will Sheff is a happy man. He's rebuilt Okkervil River, finally moved out of New York, and following a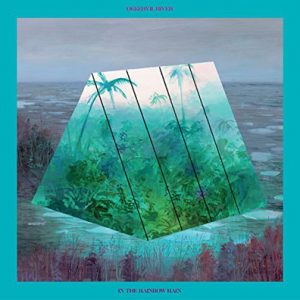 successful 2016 tour he and the new band went back into the studio and recorded In The Rainbow Rain. On this studio set, Sheff and his mates experimented eagerly, with producer Shawn Everett (The War On Drugs, Alabama Shakes) helping to develop a re-energized sonic template.
Leading off with a vaguely mournful keyboard, Sheff recounts 'Famous Tracheotomies', starting with his own at the age of one and a half. Jauntily, the band joins in as tracheotomies of child actor Gary Coleman, the Supremes Mary Wilson, Dylan Thomas, and The Kinks' Ray Davies create an odd contrast, aided by Davies' 'Waterloo Sunset' melody as the song plays out.
While this may seem like a strange opening gambit, in actuality it represents a bouncy sense of new possibilities based on actually having fun. Will Sheff is having a good time.
Keyboard dominated (like much of the album), the sound of 'The Dream and The Light', becomes progressively louder and bolder until by the end you have a full-scale Spectorian-assault, complete with a chorus of backing vocals. Surprisingly, the sound doesn't so much pummel as compel, ending with a dose of positivity, "Maker of love, you are made of love."
The prevailing theme of 'Don't Move Back To L.A'. Sheff points out is, "… a bunch of my best friends all moved to LA and I was really sad about it so I wrote a song about how I didn't want them to leave… I think the song is also kind of about my own deep and long-held desire to get the hell out of New York City." Opening with a country-ish theme, it too gets sprinkled with Everett's Spector fairy dust. After finishing the disc, Sheff and his family finally packed up and moved out of NYC.
Rather than weighing the album down, the keyboard domination somehow seems to lighten the mood. Instead of something dark and dreary, what emerges is something both light and hopeful, reflecting Will Sheff's current positive state of mind. There's never been a time when we have needed that more!