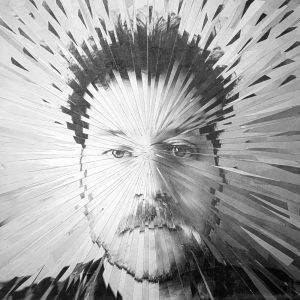 With his debut solo album, Toronto-based singer/songwriter Dave Allen establishes himself as a bona fide roots music auteur, transporting us to a place that to our modern perceptions will seem uncomfortably foreign, or conversely, all too real. Listeners previously heard flashes of Allen's brilliance in his previous work with the Barrie, Ontario collective Stonetrotter, but on When The Demons Come he takes full command in bridging his wide-ranging country, folk, blues and gospel influences.
Recorded at various locations around Ontario over the course of a year, the album in fact gathers a decade's worth of material Allen had accumulated, which had not found a home within other various projects. Still, there is a common thread of sin and redemption connecting all of the songs, and through the assistance of several of his Stonetrotter band mates and pedal steel virtuoso Aaron Goldstein, it adds up to a haunting and endlessly rewarding listening experience.
Songs such as focus track 'Oak', 'Plainview' and 'Saint John' sparkle with the instrumental interplay of The Band, blended with the brooding soul of Bill Withers and the pop inventiveness of Harry Nilsson. When The Demons Come is truly an album that rewards repeated listening, revealing more of its nuances each time. It offers space for both the dead and living to co-exist, sharing their stories and finding peace in doing so.
Although he started out playing in various alt-rock bands, the egalitarian philosophy behind Stonetrotter allowed and motivated Allen to develop the distinctive, wide-ranging and soul stirring vision displayed on When The Demons Come. It's the beginning of what is sure to become an impressive body of work to come.
Words by: Jason Schneider