In the three years since First Mind, the first record by London-based Nick Mulvey, the world has changed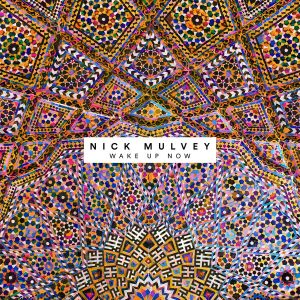 dramatically. The coalition government in the UK is no more, instead led by a propped up Conservative government locked in negotiations to remove the UK from the European Union. America has seemingly turned in on itself and appointed a man whose current destiny it seems is to take the western world into a battle with North Korea. David Bowie was taken by the Starman, Lemmy was dealt a bad hand, and Leonard Cohen bowed centre stage and exited stage left. The world in 2017 is disjointed, and with people looking insular, it takes a brave soul to make music which is unabashedly based in the sounds of different cultures, and celebrating this. If ever the world needed joyous music like this, this is the time.
Written primarily around the time of the birth of his new son, Mulvey has taken the essence of First Mind, namely, his unique style of strumming, alongside the easy melodies he crafts, and built upwards in terms of instrumentation. 'Transform Your Game (We Remain)' is carnival-esque In its sound, opening with a grooving drum beat, before turning into a shimmering calypso jive, trumpets included. Lead single 'Mountain to Move' is perhaps the cornerstone of the record, linking the Mulvey of Wake up Now to the one found quoting DH Lawrence poem's on First Mind. These are songs built for crowds to sing to, to dance to, and make a welcome change of pace from the more acoustic based tracks of his earlier material.
It falls to 'In Your Hands' to take the record from good to great. At 7 minutes long, it is by far the longest track Mulvey has recorded and released, and whilst serene in its approach, has an insistent beat which has burrowed its way into this writers head, as well as a bridge which sounds like something taken from a Hawaii-centric Disney film. As a sign of artistic growth, it sees Mulvey taking a risk from his successful formula, and making something which both enlightens and enriches the listener. The world needs more artists like Nick Mulvey right now letting light into lives which are consumed by the darkness surrounding them.