Experimentally familiar, The National's new release, Sleep Well Beast, is a collaborative effort at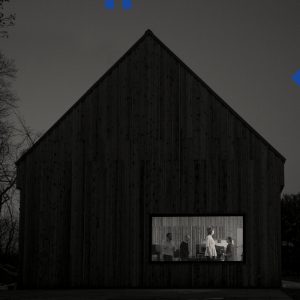 changing the recording process. All five members have had the opportunity to go off in new directions since the release of Trouble Will Find Me in 2013. When they reconvened at Aaron Dessner's rural Long Pond studio in the Hudson Valley, there was a new rulebook in place. At last they were creating the kind of songs they wanted to make rather than songs they could make.
From a seeming random bed of sound a simple piano phrase takes hold, joined by the lowest imaginable tones of Matt Berninger's voice, setting up the opening volley's of 'Nobody Else Will Be There'. While it diverges from The National's musical framework, there's also a sense of it being very much in the band's sweet spot. One of the areas where the change is most noticeable is in the drumming of Bryan Devendorf. Often incredibly busy, what appears on disc is less about the drum kit and far more about sound and structure.
Drums set to the foreground, 'Day I Die' creates a propulsive proposition, composed to equal parts love and chaos. Strange riffs and weird dynamics play off each other in the same way the musical bed seems to undercut the drums tension, creating a yin and yang on most tracks. A song like 'I'll Still Destroy You' can be heavily propelled while at it's softest. The addition of strings provide yet another counterpoint to the madness. Attention also needs to be paid to Scott Devendorf's bass pulse, which becomes more critical with brother Bryan's busy beats.
There's something haunted and haunting about the music on this disc. Infinite sadness infiltrates 'Guilty Party'. "You're sleeping night and day, How'd you do it, Me I am wide awake, Feeling defeated." 'Dark Side Of The Gym' is musically the sweetest track on the disc, yet lyrically it suggests that things aren't quite that simple, with strings closing the track putting yet another edge to the proceedings.
Perhaps the most experimental track, 'Sleep Well Beast', offers a counterpoint to the opening track, closing the LP as it began, with a final, fading burst of strings and electronic sound. Equal parts melancholy, sorrow, and fury, The National have created a brilliant, untamed beast.
Words: Bob Fish
[embedyt] https://www.youtube.com/watch?v=GwZvip416NU[/embedyt]