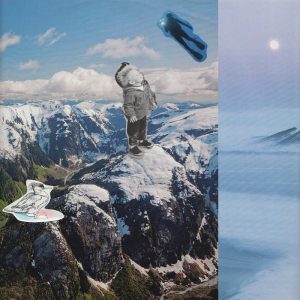 Other than sharing the same first and last name of a character that I'd written into an eBook at age 13 that has since been removed from Amazon, Santa Monica-based artist Alex Siegel also writes, records, and performs music for a living. While we will leave it to you, humble reader, to mull over which of these two accomplishments might just be the most impressive of the two, we'll have to tell you a bit about Siegel's recent foray into the realm of fusing folk sentiment with sweeping, symphonic throwback pop sounds: Röykkä.
As its name implies, Röykkä is an album that was recorded in Finland alongside co-producer Matti Kari, and it's about as eclectic as you'd expect to come from a Californian singer-songwriter heading a considerable bit across the pond. Set somewhere between Paul Simon, Nick Drake, and Ohashi Trio, Siegel deftly showcases the versatility of his sound on his debut album to the point that it doesn't come as a surprise knowing that he's toured his music across eight separate countries and plays all of his own instruments on the record with the exception of 'Good Leg'.
Altogether, Röykkä is an album reflective of its writer. A beautiful, world-spanning retrospective taking inspiration from separate artists, musical movements, and realms traveled, it's an easy-moving, breezy record that is a joy to listen to in repetition, pining to dissect that next layer uncovered per track as one dances through it like a dream. Invoking drums, bass, guitar, and vocals on Siegel's end and organ and strings courtesy of Kari, the two settle into the album to develop something truly captivating and worthy of several ears.
There's not much left to say here, other than you'd be doing yourself a major favor to visit Siegel's Bandcamp page.