"I've been thinking a lot about truth and storytelling and the way that stories and truth change over time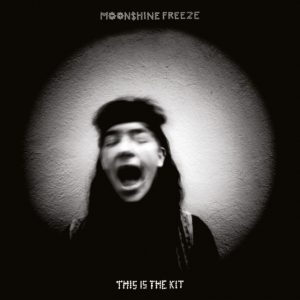 according to who's telling them or who's listening to them," says Kate Stables, singer, songwriter and anchor of This Is The Kit, the folk-rock collective with roots in Paris and Bristol.
Regular listeners of BBC 6 Music should already be aware of the qualities and artistry of This Is The Kit thanks to the cheerleading of the likes of Guy Garvey, Mary Anne Hobbs and Cerys Matthews. Moonshine Freeze is her fourth record, the first on new label Rough Trade and the second to be produced by long-term PJ Harvey associate John Parish.
According to the press statement, Moonshine Freeze taps into themes of "folklore and oracles" and those living their lives out of sync from the rest of the world. Songs such as opening number 'Bullet Proof' – "Bullet proof/They never loved you/You let too many bullets through" – are set with Stables beautiful voice backed by gorgeous, minimalist instrumentation, a trait of the album throughout.
Across the 11 tracks, this is the sound of a band having fun in the different arrangements and huge array of instruments. Long time friend and supporter Aaron Dessner of The National appears of 5 of the songs including the gorgeous title track. The title itself comes from a clapping song taught to Stables and her daughter by a friend.
Moonshine Freeze is a disjoined, beguiling and beautiful listen with my favourite tracks at the moment ''All Written Out In Numbers' and ''Riddled With Ticks', though this is an album I'll be listening to for years to come so that opinion is subject to change. Newcomers to Stables and her band should also take time to visit her previous albums Bashed Out (released on Dessner's imprint Brasslands) and Wriggle Out the Restless. In fact, anything released by her is a joy to behold and I look forward to anything Stables brings out in the future.
Words: Mark Buckley