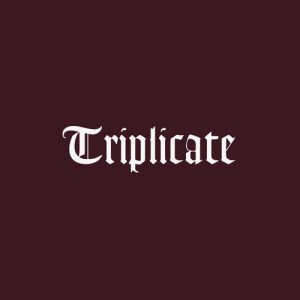 Outside of seldom few this side of Lennon, McCartney, and Cohen, Bob Dylan is, among other things, often considered to be the greatest songwriter of modern times. Though his gritty, offbeat vocals may be seen as less than preferential by some—especially as the years have gone by—the accessibility of his wide-spanning catalog of folk, rock, and other roots music cannot be denied. Christmas album aside, it's been in his ability to interpret his own words in such evocative ways that Dylan soared to the top of the charts and hit news headlines time and time again in his heyday. This much makes it understandably perplexing to some long-standing fans as per why he would pursue not one, nor two, but three overall releases of Great American Songbook covers inspired by his admiration of the late, great Frank Sinatra.
The albums themselves have been pretty divisive, with many wondering why an imperfect vocalist like Dylan would ever dream of taking on singular songs from the man with the golden voice let alone five whole album's worth—Triplicate, despite being a single release, comes in a three-pack and is meant to bookend this "saga" in Dylan's overall career. Yet, for others, they offer tender and reflective looks back on past hits that are interpreted in ways that Ol' Blue Eyes, as incredible as he was, couldn't. Not to say that they are any better than Sinatra's—saying as much would be near sacrilegious—but they do offer a new and respective take on the legendary crooner's famous songs that are worth a listen to some more than others.
As far as this writer goes, I thankfully fall pretty handily into the latter camp of Dylan appreciators when it comes to his several Sinatra-centric works at hand. As much as I hope that Dylan ultimately completes his career before bowing out of this world with more original music, the respect that he serves the songs of the "Golden Era" is monumental, especially given that Dylan and the Greenwich Folk Movement are often credited with eradicating Tin Pan Alley and popularizing self-written material in pop music. There are no barbs to be traded here between Dylan, Sinatra, or the dozens of songwriters who helped make the latter famous, here, but rather a respect for an art form that the former helped in sucking the popularity out of back in the 60s and 70s.
Not unlike the crooner Triplicate is largely inspired by, Dylan shines most on interpreting songs of heartbreak. Though few tracks on the record break from the mold and deliver something sunnier, like his ebullient take on "The Best is Yet to Come", by and large, the triple-release serves as a dedication to Sinatra in covers of the songs that he arguably did best. Dylan tackles songs like "When the World Was Young" and "That Old Feeling" with haunting reverie, showcasing some of the knacks for interpretation that he had since long ago with songs like "Don't Think Twice, It's Alright".
Overall, Triplicate makes for a compelling final bow for Dylan in his collection of odes to Sinatra and the Great American Songbook. For an era that he once helped to downplay, Dylan showcases remarkable, compelling respect for its songs that we should have come to learn he would evoke from now. We should have never doubted Dylan's ability, all said, to take these songs and breathe some new life into them in a way that only he could. We're all waiting for that new album chockfull of original material, true, but what we're getting in the meantime is so much more than meaningless fluff that one should dare to give it a listen with ears that aren't anointed.
Words by: Jonathan Frahm