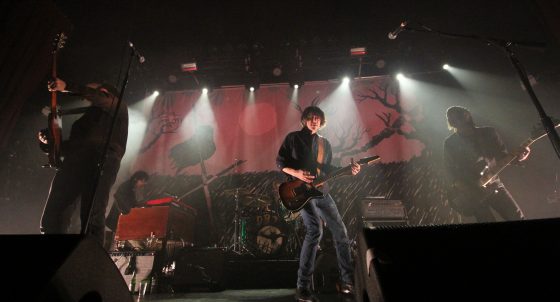 The 'Black Lives Matter' flag so often draped over an amplifier is missing. 'What It Means', Patterson Hood's song about the violence directed at African Americans of late, may have been a setlist mainstay during the North American leg of this tour, but it won't be played tonight.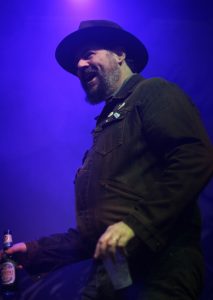 Yet the European version of the Drive-By Truckers' Darkened Flag tours remains a firm challenge to political trends at home and abroad. If that much wasn't obvious from the early blend of material from last year's American Band and 2001's Southern Rock Opera, it's rammed home between songs as Donald Trump's name comes up again and again – with no compliments paid.
The Truckers have never ignored social issues in their music – from Rock Opera's exploration of the South's conflicted history to the rural economic woes which litter Decoration Day and The Dirty South – but last year's American Band cranked up the volume and this tour is intended to keep it there. They've nicknamed themselves the Dance Band of the Resistance. They're all in.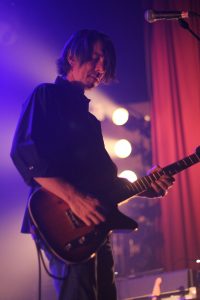 It lends the performance a new energy. They play for over two hours without a break. While Mike Cooley remains the definition of cool, sweat is pouring off Hood but they show no signs of slowing. When not drawing from American Band, they pick out appropriate material from their back catalogue, not least a rip-roaring thrash through 2001's 'Ronnie And Neil'. For a band who faced plenty of criticism for their recent stance from long-time fans who apparently spent most of the last 20 years ignoring the lyrics, to tell the story of 'Sweet Home Alabama' and sing 'Ronnie and Neil/Ronnie and Neil/Rock stars today ain't half as real/Speaking their minds on how they feel/Let them guitars blast for Ronnie and Neil' must feel wonderfully validating.
The curtain comes down after an extended take on the all-too-appropriate anthem 'Hell No I Ain't Happy', blended here with a cover of Prince's 'Sign O' The Times'. At the end of it all, they stand and bow, leaving the message that the current White House does not represent all Americans ringing in our ears.
Words and pictures: Ian Parker