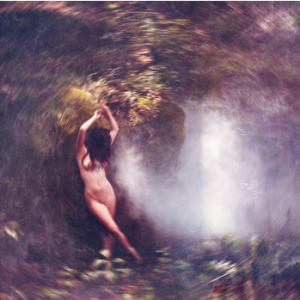 Taking cues from artists like Emelie & Ogden, First Aid Kit, and Aurora, Eva & the Oak are a five-piece alternative folk outlet who aim to create ethereal and haunting soundscapes to pierce their listeners' heart. Their clash between dream pop and "freak folk" influences encompasses a wide market of sonic influences—on the first track of their EP Floriography alone, one can dissect musicality engaged in American, Irish, and Middle Eastern-influenced instrumentation.
One would not be discouraged peg them as a company from a much more metropolitan area, whether it be from the streets of London or Los Angeles, given their widespread musical pedigree and attentiveness towards the darkly and individualistic. Even though they're centered out of Boston now, the band hosts humble beginnings straight out of Raleigh—and the surprise of where their roots are sown all starts to feel like part of what makes them hungry to develop such a unique atmosphere with their music.
The second track on their EP, "The River", is a sweeping, evocative gyspy folk rollicker, whereas "Peony Heart" feels like something seductive and birthed more from the earth with its Celtic vocal frills. "Silver Moon" is decidedly mellow, layering vocals on top of expert fingerpicking and some offbeat keys to create something almost atmospheric this side of Jesca Hoop's "Pegasi". Finally, "Remember the Iris" takes the collective vibes evoked from each individual track to create a mélange of feelings and musical ideas that astoundingly never feels cluttered so much as it does compelling.
Lead vocalist Madeline Parascandola is the glue that holds the entire project together, too, it has to be said. Despite the intense musical prowess of each of her bandmates, they wouldn't be a thing without her warm vocals. This is a woman who could easily front turn out a great R&B or jazz record with her honey-smooth soul, but that she's at it with an eclectic alt-folk band as she offers up a great melding of sounds not unlike when Sturgill Simpson gets down with alternative instrumentation on his could-be-pure-country singles.
To stream and purchase Floriography, check out the band's Bandcamp page! For more information on Eva & the Oak, please visit their Facebook and Instagram pages, as well as their official website.
Words by: Jonathan Frahm