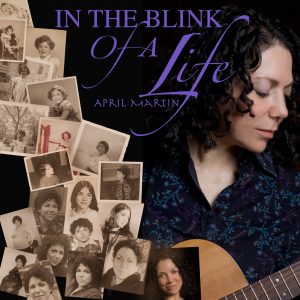 The term "folk music" and what it means to be a folk musician are both terms and ideals that have expanded exponentially since the genre's foundation, arguably sewn in the roots of countrymen and women worldwide not aiming to be idle in their storytelling any longer for at least the past few hundred years. You have the swashbuckling, anthemic highs of a commercialized, mainstream-appealing acts like Mumford & Sons bringing banjo back to the forefront, and on the other hand, you have the stirring and the artfully composed innovators—artists like BONOMO or Lowland Hum—bringing up the rear. Somewhere in the middle lie burgeoning acts like The Accidentals or Watching for Foxes, offering earworms that, when truly listened to, often hold deeper meanings than one might initially expect.
With modern American folk music, though, there are roots sewn deep into coffeehouses and bars, long sustaining the acoustic soloist with a message of hope and warmth in times where society may be feeling downtrodden—protestors and western romantics like Bob Dylan and Gillian Welch, most definitely yes, but also the Joni Mitchells and the James Taylors of the world. New York singer-songwriter April Martin's music straddles the line between both, and in doing so offers authentic folk music like the most recent years have almost forgotten.
Featuring a full and lush band comprised of guitarist Peter Calo, drummer Susan Didrichsen, backup vocalists Norbert Goldberg and Chris Marshak, as well as Martin's own lilting, truth-bearing lead vocals, guitar, and flute, Martin and her band know how to captivate on her latest album, In the Blink of a Life.
Opening track 'One Breath' may right-well tell it best in depicting Martin's work through her lyric, "It's all about love." These are songs about love in all of its stages and committing everything you've got to it, even when the going gets tough. These are songs that are quintessentially folk at nearly its purest state (any more and she and her band would be performing the Roud Song Index), embracing light and healing and warmth. Even on her most foreboding arrangements, such as on the melancholy lull of 'Heart Break Doesn't Come', she pleads with the topic of her song to fall back into her arms so that it won't.
With undertones of hope to lift us up in downtrodden times, Martin's latest couldn't have come any sooner. She is an artist who, phD in clinical psychology or not, understands her audience in the most barebones of ways—knowing that they're human—and gives them a hand to hold, metaphysical as it may be, in moments of uncertainty or of strife. There is something to be said of a singer-songwriter of her quality, and thus, In the Blink of a Life comes with a strong recommendation from we at For Folk's Sake.
You can learn more about April by visiting her Facebook page and official website!
Words by: Jonathan Frahm