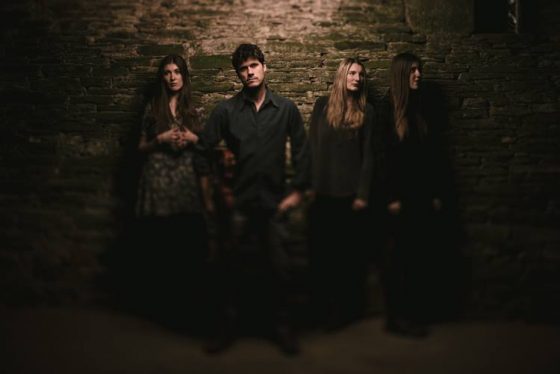 Returning to pluck audience heartstrings as expertly his fiddle strings is Seth Lakeman, touring with the new set of folk melodies which make up his eighth album, Ballad of the Broken Few.
This time around, Lakeman's support act isn't just a bookend to the main event. The long-tressed female trio Wildwood Kin are rising stars in their own right. Their spellbinding harmonies reverberate together in their own act and then provide a honeyed backdrop for Lakeman's new work.
I've seen Seth Lakeman play everywhere from cramped pubs to a huge stone amphitheatre on the Cornish coast, and he never fails to perform with an infectious joy. The set list at Colston Hall is a heady mix of fresh lyrics and old favourites, and while the new Ballads are more gentle and wistful than his usual urgently fiddled tracks, some are as striking as any of his earliest work. 'Meet me in the Twilight' is an easy, sunny number. A cover of 'Anna Lee' is all delicate storytelling and simple strings. 'Silver Threads" depiction of a love which defies time and age may break your heart. And the album's namesake track, 'Ballad of the Broken Few', toughens up bittersweet words with electric guitar riffs and then delivers a rousing chorus which haunts for days.
Lakeman knows his crowd well, and moves effortlessly from a capella solo numbers to foot-stomping shanties accompanied by his excellent band. He finishes with the soaring, stirring chords of 'Blood upon Copper' and 'Race to be King', sending listeners away, as usual, with fire in their bellies.
Words: Sian Lewis
Photo: Matt Austin