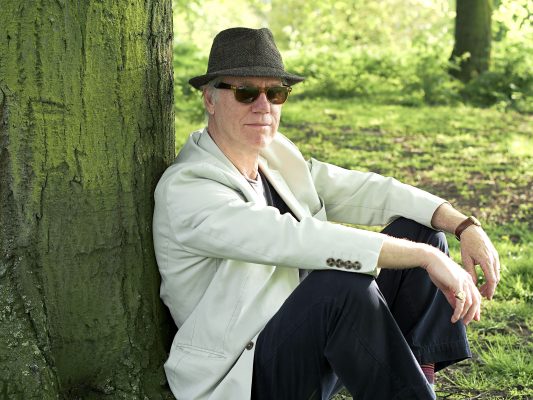 Folk royalty, that's what Loudon Wainwright III is. As the father of musicians Rufus Wainwright, Martha Wainwright and Lucy Wainwright Roche and former husband of the late folksinger Kate McGarrigle, he has musical pedigree. Like Red Rum with a banjo.
And it's family that Wainwright concerns himself with for much of this evening. Early in the set, 'The Picture' sets the tone, with Wainwright describing a photo of him and his sister as children in the 1950s. The song itself is now nearly 25 years old, but Wainwright injects feeling, improvising around the beat but not straying too far from the original melody.
The Picture contains the night's first reference to Loudon II, Wainwright's father, who makes several reappearances. Louden II was a journalist, most notably for Life magazine, and several times during the evening Wainwright reads out an article of his father's. Thankfully his father was an engaging writer and the considered journalistic prose complements Wainwright's lyrics, which are in turns confessional and comic.
'Guilty Conscience and a Broken Heart' is definitely the latter and combines, in Wainwright's own words, his two favourite themes: 'Shitty love and death and decay'. There's more shitty love in 'Unhappy Anniversary' and, with Wainwright moving to the piano, 'In C'. As the title suggests he only plays the white notes, but the shift in key has the happy side effect of really testing his vocal range, with soaring results.
There's another shift as regular collaborator Chaim Tannenbaum joins Wainwright. With baggy suit trousers, bow tie and bald head Tannenbaum looks every inch the defected philosophy lecturer (fun fact: he actually is). The two deliver pleasingly ramshackle versions of more old favourites, including a roistering rattle through the 'Swimming Song'.
Then Wainwright finishes off the set solo, returning to the family theme with a cover of Peter Blegvad's 'Daughter'. The song clearly resonates with the singer; maybe his experience in singing it reflects that of his audience. Songs about the turmoil of families – about all the confusing love and conflict – can be reassuring, enjoyable even, when the words come from another's pen.
Words: Dan Farmer
Photo: Ross Halfin