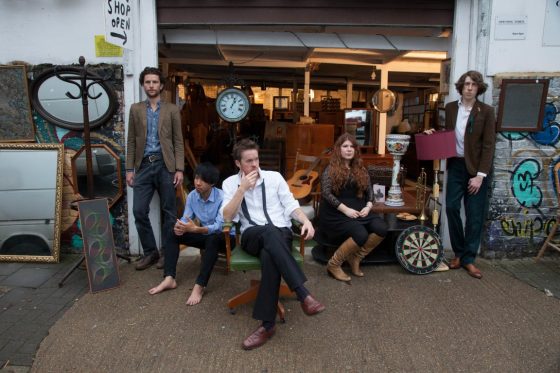 Ahead of the release of their debut album early next year, welcome to the fourth instalment of a five-part confessional from members of Patch & The Giant as they admit to past crimes of the light-fingered variety, and offer up a short playlist. Today is Derek's turn…
The title of our debut album is All That We Had, We Stole and we thought it would be fitting to include in the artwork a few things which we have actually stolen over the years. It wasn't our intention to create a reputation as a kleptomaniac group of musicians but perhaps the things which we chose to steal – and why – will give a new insight into each of us. To make you like us a little more and judge us a little less, we've each created a playlist based on the stolen item, stealing or whatever else our minds are harbouring.
Thanks very much to our good friend Graham Treadwell for the sketches.
***
DEREK:
A Metronome
I was told to concentrate on this metronome by a friend at a party. I had one two many… well use your imagination. All I can say is it steadied all ramblings and calmed them demons… It just never occurred to me give it back! In my selection I've listed some stuff which I love, and in keeping with my object they all have a hypnotic quality and make your thoughts run away with themselves…