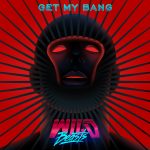 Wild Beasts – Get My Bang
Wild Beasts are back and sounding sexier than ever before. This lead single from upcoming fifth long player Boy King seems a substantial shift in sound. It starts with a confrontational synth that sounds like Rocky is taking to the ring, before a fierce drum beat pounds in and it's clearly a direction more dance than before. The familiarly high vocals of Hayden Thorpe ensure we know it as Wild Beasts before the balance is restored when the deeper voice of fellow lead singer Ben Little enters the fray. It's strange and brilliant. A band that rarely EVER dips below the high standard they have set themselves. Get excited for the album in early August.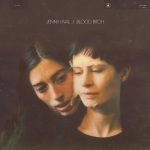 Jenny Hval – Female Vampire
The lead single taken from the upcoming September release Blood Bitch is dark and brooding. It immediately takes effect. The repeated 'here it comes' line makes the listener feel like they are a part of something arriving. The overwhelming darkness of the track is both beautiful and like a spell being cast. It never sinks under the weight of the darkness and in the end feels like a majestic ride that emerges from the tunnel of its own creation.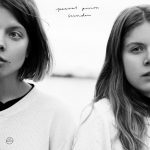 Pascal Pinon – 53
Pascal Pinon return with '53' from upcoming third long player Sundur. It's another sweet Icelandic wonder and an amazing little treat. It feels personal, intimate, hitting its targets. The vocals like a spider spinning a web that captures exactly what it desires, while a soulful guitar plucks notes from thin air. Pascal Pinon may be a new name, but if this is what the sibling duo are capable of then there can only be MUCH more to come from them. As small as Iceland is it's a remarkable feat (how the football team is doing and) just how much good music comes from that island.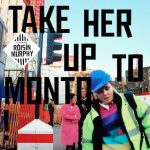 Roisin Murphy – Mastermind
A year on from Hairless Toys Murphy is back with more to say. 'Mastermind' is the first single from forthcoming Take Her Up To Monto, and it's strange to say the least, unique and challenging. Somehow the music and Murphy's lyrics over the top feel like they aren't entirely connected, almost alien. It actually gives a feeling of unease but is a compelling listen. It could be on a radio or a dancefloor, but frankly it's in a world of its own. Whether you like that or not is down to personal taste. Definitely worth a listen, if no more.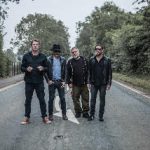 Dodgy – Are You The One
Dodgy have grown older but no less in love with summery melodies that can more than soundtrack your golden days ahead. It's gorgeous and heartfelt pop music with guitars and drums. It feels like they have never been away, and it's far more than hanging on to some small nostalgic feeling for Britpop gone by. A song that shows Dodgy are as valuable as ever. The summer remains in their hands.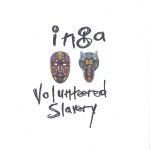 INGA – Volunteered Slavery
INGA are a fascinating proposition. It's modern jazz with elements of much other stuff thrown in. The vocals may slightly hold back the track, as repetitive as they are, but when the instruments explore the jazzy terrain and manifest the soul of the music it's hard not to be enthralled by this. Let's call it a brilliant and important little discovery and dive into the odd catalogue of music that exists on Bandcamp made by INGA.