The Lumineers 2nd album arrives four years after the band's debut. It's an ample period of time between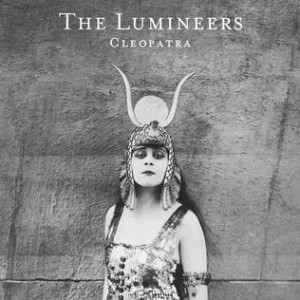 debut and sophomore releases. The band hasn't reinvented the wheel and has indeed returned with an eleven song collection of wonderfully lively and emotional pop songs. That it seems like a hybrid of Ryan Adams and Coldplay will either make you lap this up or avoid it at your will.
It's certainly radio friendly, it's a previously tried and tested formula that undoubtedly breeds success, and there's no denying that you would soon be humming these songs given several listens, if that, as they are quite immediate tracks. If anything it almost seems a little too controlled, too designed for the market it will surely hit the head of the nail of. The songs are mostly around 3 minutes, have sweet lyrics and uplifting choruses, but with most songs sitting around the 3 minute mark, a bit more variety might have livened the pace. There is no denying that structurally and vocally, and on an audience-engaging level this has much to offer, but if you seek music that never sits still, and restlessly bobs and weaves this is not your bag.
'In The Light' feels more relaxed, more like a track that shakes the weight of self-expectation and audience anticipation. It feels like the most honest and sweet track here, no grandiose chorus that calls for radio attention. Is this the real Lumineers? It's brilliant and a real gem.
This record could be what makes Lumineers a much more well-known name, or it could be deemed something there already exists a saturation of. It's good, there's no denying, but it's no more than that. Cleopatra is music that will sit well either heard through headphones, or in the background of a gathering. Cut the chains, set this band loose, and who knows what kind of music could be produced.