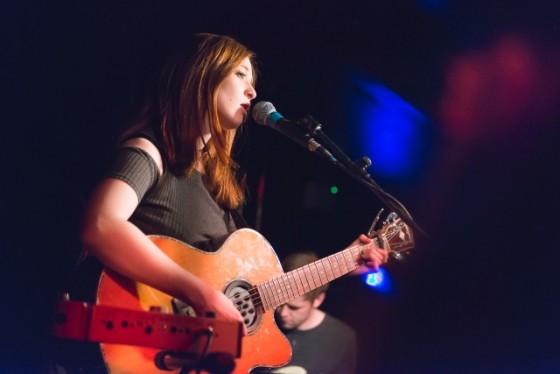 This week saw a couple of gems from the Emerald Isle host an intimate show at the O2 Academy in Islington. Both have enjoyed fame through the exposure of YouTube, to varying degrees. Bry (formerly BriBry, and known to his mam as Brian O'Reilly), rests on a subscriber base of over a third of a million, whilst
Orla
Gartland, a more traditional singer-songwriter, has 100,000 subscribers to her name. Bry's London gig comes towards the start of an 18-stop UK & Ireland tour, and the Academy 2 is modestly populated by teenagers and their parents.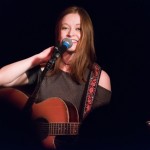 Orla
Gartland, multi-instrumentalist and folk-pop singer-songwriter, opens the night with her trademark burst of energy. She is very comfortable on stage, despite bouncing around with nerves beforehand. None of them come across. She intersperses her six songs with casual, self-deprecating chat which makes her instantly likeable, and the honesty of her lyrics reinforces that impression. She works through a selection of songs from her first two EPs, including title tracks 'Roots' and 'Lonely People'. She also takes advantage of the friendly audience to try out a couple of new songs, one of which, 'Flatline', is dedicated to her best friend, and another, 'Overthinking', is a relatable tune about a restless mind. Also fond of a good cover, Gartland sneaks a fabulous pop mashup into her offering, which gets the crowd belting out the chorus of Wheatus' 'Teenage Dirtbag'. Promising new songs on the way, she makes way for Bry and his band of merry and somewhat manic men on the stage.
[soundcloud url="https://api.soundcloud.com/tracks/195763998″ params="color=ff5500&auto_play=false&hide_related=false&show_comments=true&show_user=true&show_reposts=false" width="100%" height="166″ iframe="true" /]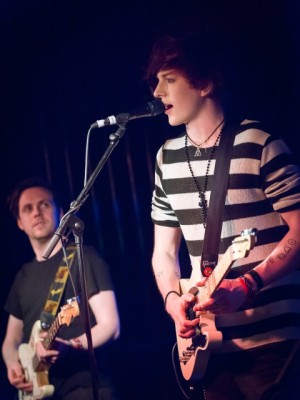 Bry is trying to break out of that YouTube bubble and test out the mainstream pop waters. His sound is very suitable and could easily be mistaken for more established and successful bands like Snow Patrol or Coldplay: inoffensive pop-rock that has an almost universal appeal ("vanilla", as his Facebook profile states). His jovial-yet-sarcastic personality makes a winning combination with his music. He plays through a number of songs new and old, original and cover, pausing only to fake a stage-dive to appease his management. Starting off with a song ('Don't Go Alone') from his debut album, for which there is a brand new video, he follows up with a cover of The View's 'Same Jeans' and then songs from his back catalogue: 'Pieces', 'Astronauts' (a favourite) and 'Disarm'. Finishing with the catchy 'Adventure Time', the epitome of Bry's 'sad indie' style of music, he briefly leaves the stage, only to return for a two-song encore. 'You're Alright' and 'Care' send the audience on their way happy, and end an enjoyable evening of folk/pop/vanilla/sad indie with a decent dash of fun.
Words and pictures: Paul Woods