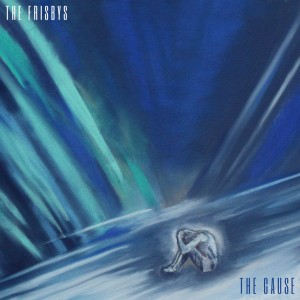 Long-standing FFS favourites the Frisbys release their new EP on Friday, with a sold-out launch party the following evening, and it continues the high-quality offerings we've become accustomed to.
The six-track offering opens with their recent double A-side single, 'Born and Raised' and 'Give In to the Dark', a contrasting pair which showcase the band's abilities. The latter, about being there for loved ones in hard times, is given extra resonance by singers Helen and Nicola Frisby being twin sisters (just check out the video) but is by no means a twin of the upbeat, poppy 'Born and Raised'.
The brooding 'Waves', built around Marc Robinson's piano work, is possibly the stand-out track even among such a strong collection. The sisters' harmonies are shown to beautiful effect on 'Lowering the Grace' and again on the closing title track, which builds to a suitably powerful end point with their vocals allowed to soar and weave around each other With a UK tour and a full-length album planned, we will hopefully be hearing a lot more from the Frisbys before 2016 is out.
Words: Tom White