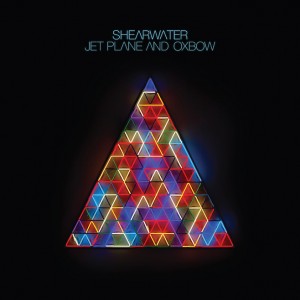 On Jet Plane and Oxbow, Shearwater sound a little like a-ha. The more electronic approach, the vocals, the fundamental feeling and structure of the opening tracks sends us back to the mid to late 80s. But their ninth studio album doesn't feel at all like an experiment in nostalgia. It actually sounds effortless, fluid and highly listenable. For a band 15 years into their careers, you can understand the need to expand and evolve sonically.
The drum beat on 'Filaments' is beautifully reminiscent of Talking Heads, and you realise that while parts sound borrowed they all fit perfectly and contribute to songs that make a very strong album overall. Shearwater sound anything but tired here, and the inspiration they were seeking for this record was clearly located, and some. Some acts throw all their influences into a pot and it ends up sounding hollow, this has the same sense of throwing stuff into a pot, and pulling out some spectacular results.
It's big, loud, boisterous even in parts. It is tender in others, as fans of the band know it to be. It's a very good American indie rock album with a pop heart, and it's an early cracker for 2016.