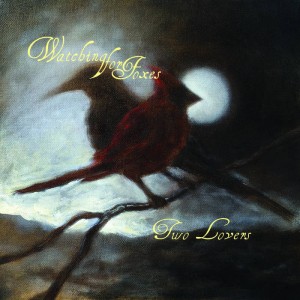 From winning the 'Walk the Beat' summer series in their home state of Michigan and working on a sophomore EP with sound engineer Bill Chrysler (Paul McCartney, John Mayer), the past year has been good to up-and-coming folk rock outlet Watching for Foxes. They've been through their fair share of membership lineup changes, during which their now self-proclaimed permanent grouping of Joey Frendo, Jared Meeuwenberg, Brand Hanes, Conner Brogan, and Geoff Kartes took the time to reinvent themselves.
Based off of the sounds of more eclectic folk acts along the likes of Father John Misty and the National, the band have taken their more pensive, acoustic-based music and given it an edge. This isn't a nonpareil objective in the folk industry; Josh Tillman himself moved away from producing vague subtitles to taking on the Misty slogan, embracing equal parts egoism and honesty to make something new of himself. To mark their ascension into the "flannel rock" scene, as they and their "foxy family" so affectionately have dubbed their new sound, Watching for Foxes have released 'Two Lovers', complete with a b-side reprise of one of their trademark songs, 'Howl'.
The first thing that comes as immediately noticeable within the opening seconds of "Two Lovers" is that Watching for Foxes have effectively increased the quality of their recordings. It's hard to argue against the idea that Jake Kalmink, who mastered the new record, understands the intricacies of the band and their sonic goals to a tee.
Frendo's upped his game magnificently as a vocalist, wherein his sentiment are better accentuated by not only an expanded instrumental repertoire ranging from guitar, mandolin, and cello to sleigh bells, but his own raw, and finally inhibited, passion. Frendo is proving now more than ever that he is capable of fronting a charge for Watching for Foxes, and very well could be one to lead the band into a breakout hit by growling into the hearts of listeners throughout.
The reprise of 'Howl' comes across as a band explaining to its longtime listeners that they haven't forgotten their roots. The contemplative, "sad boy folk" ideals remain incredulously palpable in their revamp of one of their chestnuts, but with much stronger harmonies in tone. The song is driven home by literal howls, ethereal in their construct, that help to package the natural knack that the band has for developing a solid composition without sacrificing their soul.
Words: Jonathan Frahm