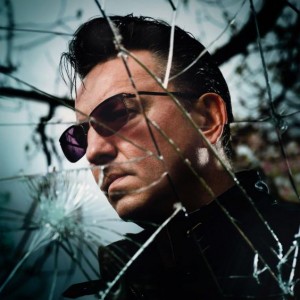 Gone are the loud guitars and feedback squalls of Hawley's last album Standing At The Sky's Edge and back is Hawley's classic sound. His voice is ageing, beautifully – smoking may be taking its toll but somehow the damage done fits his sound. Right from the start, Hollow Meadows is a return to classic form from Hawley – the sound effortless and magnificent.
Hawley sounds utterly reinvigorated. He sounds like a man on a mission, with complete belief in his abilities, as a singer, guitarist and craftsman of songs. He may ask why way to go on 'Which Way' but he sounds as though he has known the answer all along. It's a marvel, and sounds both inspired and fresh. It has a dark edge, and even without the distortion, it somehow feels darker, heavier and louder than anything on his last record. It is that simplicity of execution that makes this such a brilliant set of songs. Hawley challenged himself and his audience with his last two records with some fine results, but this is a return to his real strengths, and it is best record in almost a decade.
Piano ballad 'Tuesday pm' breaks up the guitars and gives another wonderful backdrop for Hawley's lyrics. The lyrics are heartfelt and tender, his singing some of the most touching we have ever heard. It's another stunning moment, one that shows Hawley is always capable of holding the attention. 'Heart of Oak' offers a much-needed change of tempo, but to complain that it is too one-paced seems a minor quibble given the quality of the songs.
Some of these songs are to be filed alongside Hawley's best, on an LP that has a familiar, homely, special and magical warmth that little music really gives us these days. This isn't life-changing but it is delightfully well made music that a great many would appreciate. Hawley has done his fans proud again, and surely he is one of the underrated songwriters of the time.