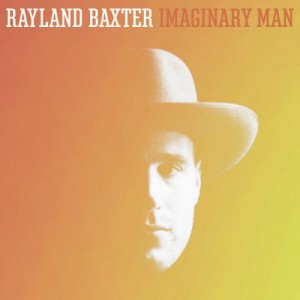 Anyone familiar with Feathers and Fishhooks was most likely keenly anticipating some new tunes from the man, the myth, the legend – Rayland Baxter. I had the pleasure of seeing Mr. Baxter live at a folk festival, where he told a story about a dream he had where Jesus handed him a Pabst Blue Ribbon and a cigarette in the middle of the desert. That solidified my obsession. I've been waiting for this album for some time.
It doesn't disappoint. Imaginary Man shows great maturity and growth, exactly what you want to see in a sophomore record. Right from the start in 'Mr. Rodriguez', we hear that beautifully familiar voice, but over beautifully unfamiliar instrumentation. There are synths, muted electric guitars, and pulsating bass, all taking a prominent role for the first time.
The single 'Yellow Eyes' is one of the highlights on the album. "There's a paper clip resting on my countertop/Sunday morning, I forgot what it's like to lose a friend," he sings as he recalls finding a mangled paperclip left behind by an ex-girlfriend. A funky guitar sound, adding to a layer of slide guitar underneath, gives this song depth with the piano parts like a cherry on top of the sundae.
'Rugged Lover' recalls relationships lost to the road – the life of a touring musician. It's honest, raw, and emotional, with violins taking over as the mood changes from the rest of the album. Halfway through the verse, Baxter starts to let loose a little with his voice, ultimately culminating in a powerful refrain – and the result is a sound that induces goosebumps. Rayland's father Bucky, a prominent Nashville slide guitarist who played with Bob Dylan, makes an appearance on 'Your Love', and the sound he adds is predictably wonderful on a dream-like song.
Imaginary Man is a prime example of exactly what a fan wants to see in an artist's second record. It has elements of the Rayland Baxter we all fell in love with – the storytelling, the voice, the beautiful strumming – but the composition and instrumentation has changed. He stays honest and true to his roots but finds a way to remain relevant and refresh himself. Fans and enthusiasts of the modern day Americana scene should be very excited about this album.
Words: Drew Zieff