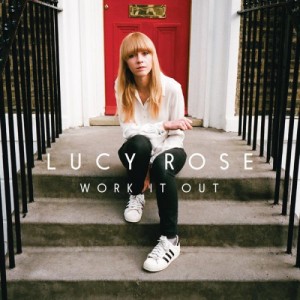 Lucy Rose's second album might not feature anything too challenging, any radical twists or changes of direction, but you don't need to scratch too far beneath the surface to find Work It Out full of wondrous charms, sweet melodies and relatable sentiments.
For all its apparent simplicity there is plenty on offer here. Over the course of these 13 tracks, it becomes apparent how much Rose has grown as an artist since her debut in 2012. There are dips and troughs, of course, but it points to an artist with ideas, inspiration, and an ability to deliver. The sound is bigger, bolder and more dynamic, another sign of her growing ambitions.
Rose's work has always shown a likes for the greats, with hints of Neil Young and Joni Mitchell, but she lends a pop edge to give her music a greater shot at commercial appeal in the modern market. 'Nebraska' is a stunning pop song, with the feel of a classic tune we'll be revisiting for years to come, never declining in its power with a sense of nostalgia thrown in. When Rose is on this form she is a real pleasure to listen to but also point to a future when she can realise her full potential.