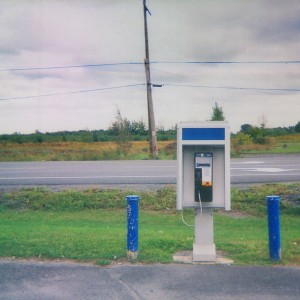 Mark Kozelek is an artist like no other. With his odd spats with other musicians (most recently a public slagging match with Adam Granduciel of The War on Drugs, including an acidic attack song on his last record), his bizarrely confessional song-writing style, and his ever-ready defence mechanism, his is a unique style. His guitar style borders on monotonous but his records are never dull, with intricate tunes weaved together and lyrics you cannot ignore. And so we can only be delighted that he now seems to be a man on a mission, pumping out records at a prolific rate as he moves into his late 40s.
Universal Themes is the follow-up to the superb Benji, a record that seemed to neatly encapsulate everything Kozelek does so well as it sounded like a diary put to record. The album left you feeling that you'd listened in on somebody's deepest, darkest and most disturbing thoughts. A year on and this is more of the same – perhaps these are the universal themes Kozelek refers to.
It is delivered in his usual uncompromising style. The average length of these songs is nine minutes – and if you're not hooked at the start, well, Kozelek doesn't care. But his storytelling is second to none as he opens up his book of observations and recites eight stories, each dripping with wit, sarcasm, and an occasionally vicious bite. It's dirty and brilliant and hard to look away. He doesn't just sing, he paints a moving picture for the listener. It's as shocking as it is addictive – perhaps because it is shocking – and it's some of the most vivid storytelling ever put to music.
His voice is full of bitterness and passion. Opener 'The Possum' begins the record in relatively straightforward fashion until a dreamlike classical guitar interlude, but the slow, sensitive vocals draw you closer into a world both ugly and beautiful, genuine and heartfelt, messed up and stylish all in one. It feels as though you are being drawn further and further into a dream.
There are recurring characters throughout the record whose role is so central you feel credits should roll at the end with an entire cast and production team, so much energy is present and it feels as though so many people have somehow affected or contributed to these songs and the fabric of these stories. It's a complex affair, both lyrically and musically, and the way all the themes intertwine is nothing short of spectacular at times, even if it is not the most accessible record at times. This is always the deal with Kozelek's music – there is more than enough beauty, just as there is plenty of rage. The music is the sound of the man – complex, unique, and stubborn.
The album is a familiar mix of country, blues, and folk, but Kozelek does not stand still. By third track 'With A Sort Of Grace I Walked To The Bathroom To Cry' he is almost drunkenly rocking out as electric guitars wake the listener from a haze. It sounds like Neil Young at his angry best, and the listener hangs on every word he spits out through 10 minutes that seem somehow too brief.
Universal Themes doesn't quite have the all-round charm of Benji, but nevertheless it's another brilliant collection of musical stories by a man who never seems short of something to say and a fascinating way in which to say it. If he never makes another record his cannon speaks for itself as the work of surely one of the most intensely open song writers that has ever released music. As it is, expect another release within a year.