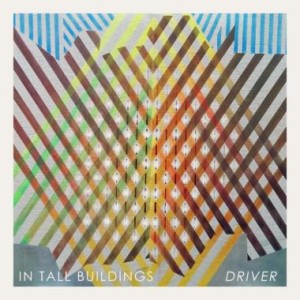 Chicago's Erik Hall took four years to make his second album, racking up thousands of miles travelling between his home studio and the Michigan farmhouse where he also recorded – giving the album its name, Driver. And as opener 'Bawl, Cry Wail''s scratchy acoustic guitars unfurl into a Sparklehorse-like chorus, with warbling synths shadowing Hall's keening vocals, the multi-instrumentalist sets us up for an intriguing trip.
After such a strong start, it's disappointing that Driver tends to meander in the inside lane rather than going through the gears. Granted, there's some interesting scenery along the way – the springy My Morning Jacket bass-lines ('All You Pine'), The War On Drugs-like motorik, hazy finale 'Pouring Out' and some deft, layered production reminiscent of Joseph Arthur.
But at times Hall veers dangerously close to the MOR pop hard shoulder. 'Unmistakable' sounds like MGMT locking horns with John Mayer, promising much but fading to stalemate. Drone-y instrumental 'Aloft' goes no-where in particular… for three minutes. Much better is the pulsing indie pop of 'Flare Gun', where Hall adds pretty melodies to purposeful guitars building momentum as he sings "it's really no bother…".
Ultimately, In Tall Buildings feel like they're erecting half-finished summer houses rather than anything concrete with this airy, pleasant album. Instead of acting as a lone rider, maybe Hall could invite others along to make his next journey a little bit more memorable.
Words: Pete Bate
@petebate