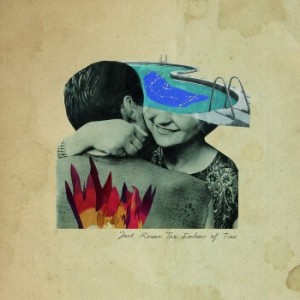 Josh Rouse approached The Embers of Time, his 11th studio album, at something of a turning point. Facing a mid-life crisis after ten years as an ex-pat in his adopted Spanish homeland coupled with the strains of raising a young family, the US songwriter turned to a therapist who nudged Rouse along a path of ruthless honesty.
He sets his stall out straight away on breezy opener 'Some Days I'm Golden All Night': "Some days I'm golden/other days I'm bad/all depends on the weather/and how many drinks I've had." The song's self-deprecating humour and sweet, string-wrapped melody combine perfectly for an instant Rouse classic.
Recorded in continent hops between Valencia and Nashville, The Embers Of Time has a laid-back vibe, dubbed 'countrypolitan' by the singer whose vocals are as youthful as ever. Eschewing both the soft rock of 2013's The Happiness Waltz and earlier acclaimed albums 1972 and Nashville or the Spanish flavourings on other recent records, it digs deeper into rootsy Americana, retaining an accessible sheen.
'New Young' – lifted from the name of a child car seat – shamelessly channels Harvest-era Neil Young as Rouse yearns for a simpler life in the country while the playful 'Jr Worried Blues' boasts an effortless JJ Cale shuffle with the singer fretting, "gotta get the kids to school by 9". The surprise in the pack is 'Pheasant Feather', a delicately dark duet with Jesse Balin which sees Rouse unsure of his role as hunter or fox.
Rouse's soul-searching – and his decision to bare all – could've led to a maudlin downer in the hands of a less experienced songsmith. Yet, what pervades is a sense of hesitant adventure, of looking back but also peering forward highlighted in closer 'Crystal Falls': "Embers of time keep on burning/push me forward to the light".
At just over 30 minutes long, this is an album that may easily slip under the radar instead of one that should be soundtracking indie movies everywhere. Charming in its understatement, it's perhaps Rouse's most essential release for a decade.
Words: Pete Bate