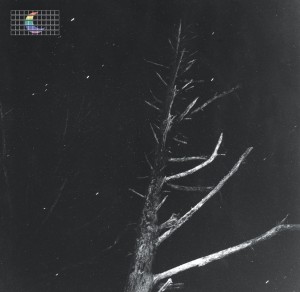 To say the past two years have been difficult for Peter Broderick would be putting it mildly. Having to return to America from his home in Berlin due to illness meant that music was, unsurprisingly, put on the proverbial backburner as he recovered. This EP serves not just as a stop-gap before a full length LP in 2015, but it also acted as a form of Catharsis for Broderick, signalling a return to better health.
The five tracks here are minimalist in their construction; the focus being Broderick's gentle vocals, especially so on the a cappella 'Love Defines You'. It takes a brave man to record without instrumentation, yet Broderick pulls it off with aplomb. Primarily about reminiscing, Broderick alludes to his recent past; "…I think my troubles refine me…" , before embarking on change, vowing to; "say goodbye to all the fear and worry that used to be in your mind…".  If this is Broderick's way of making peace with the past, it does justice to the art of acceptance and moving on.
'Colours of the Night' carries on this lyrical theme; of emerging from the darkness into the light. The track appears twice, once as a light and relatively folk tinged intimate affair, then again as a Dub remix, courtesy of Greg Haines, which draws the light away and creates a brooding, claustrophobic atmosphere. The contrast is striking in how it portrays the aforementioned 'light' and 'dark', yet it showcases the versatility of Broderick's song-writing.
Taken as a whole, the EP is a great reminder of Broderick's talent, whetting the appetite for the forthcoming LP due in the new year. It may have been a dark two years, but Broderick is apt at showcasing that there light is indeed at the end of the tunnel.