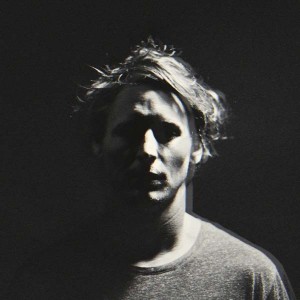 Unless you've had your head buried in sand for the past three years, you'll have heard of the name Ben Howard. The former journalism student turned Mercury Prize nominee has experienced a swift and impressive rise since gigging the small venues of his local Devonshire towns. Howard's 2011 debut release Every Kingdom thrust him into the public eye and prime-time broadcast spots, and was followed by two years of continuous touring. It speaks volumes about his character then, that second album I Forget Where We Were comes after nearly a year of complete radio silence.
In that time, the somewhat introvert Howard has honed his experimental side. Those looking for more in the same vein of Every Kingdom may be disappointed. All but gone is the bare-bones acoustic sound, replaced by broodier distortion and reverb effects. This isn't a rebranding; it's the necessary shedding of skin that extensive worldwide touring enforces. I Forget Where We Were is weathered, dark and mournful without the arrogance of untapped success. The expressive instrumentation is still there, and nods to Nick Drake and Bruce Springsteen are never clearer than in 'Time is Dancing', and the closing passage of seven-minute ballad 'End Of The Affair'. The radio-unfriendly durations are a key feature throughout the album.
We shouldn't be surprised at this evolution from hollow wood to plugged-in fuzz. The Burgh Island EP, released in 2012, alluded to the direction in which Howard was heading, with 'Oats in the Water' a particular standout track filled with murky melodies. I Forget Where We Were's opener 'Small Things' duly follows suit, echoing guitar lines tailing off over a measured percussion foundation. The technical make-up of the album is one of the strongest positives. There's no denying the first-rate skills that Howard and his accompanying duo possess. Layers of meticulously crafted note formations provide him with the platform with which to convey his honest and dwelling – though sometimes needlessly abstract – messages.
'Rivers In Your Mouth' offers staccato harmonics over a beat sure to induce tapping of feet. Closing track 'All Is Now Harmed' encapsulates the aura and ambience of this resounding rebirth, with not a single minute wasted in the build up to the cymbal-heavy despondent crescendo. As the final snare vibration dissipates, the album washes away like Howard's self-proclaimed love – the sea – does to sand.
Words: Ben Barker