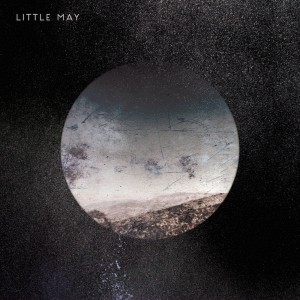 Australian trio Liz Drummond, Hannah Field and Annie Hamilton aka Little May are a band that, when you hear them for the first time, make you forget whatever it is you're doing because you just have to listen and make them the centre of your world for that designated amount of time. Their debut self-titled EP is one that announces them to a wider audience in style.
The band's story dates way back to a young age – all three members went to school together but it wasn't till a few years after leaving that they got together to create Little May. After hearing this EP they will have plenty of people queuing up to thank them for doing so. Every track is intricately made and there's not a moment when you're not captivated by the music that makes up this debut collection.
Opening track, and first single, 'Dust' is silky and smooth with the breathy, interweaving harmonies that have brought the band this far. There's a hunger for the past in lyrics that are in equal part beautiful and desperate. The build that comes about a minute in takes the song to an unexpected new height and level of emotion before a sweet longing of a finale ends a memorable journey all within four poignant minutes.
'Hide' starts with the mysterious plucks of a guitar and is eventually joined by those atmospheric vocals once more. It's a bit of a darker tune that again builds to a climax and is pulled together by tremendously catchy hooks.
'Midnight Hour' is a central point of the record, growing from a delicate beginning to a confident and resolute conclusion. It's a nod to the underdog who comes out fighting in the final minute of the track and whilst there's fragility apparent there's also real poise in the delivery.
The EP rolls on to 'Bones', a multi layered and raw song that falls into the 'pop' genre but still fits perfectly within the band's repertoire . Lyrics like "Do you feel it in your bones like I do?" cut deep and create an instant relationship with you that you don't want to end any time soon.
In closing track 'Boardwalks' the vocals and clever musical arrangements come together one last, blissful time in a reflective and peaceful finale.
The splendour in Little May comes in their vulnerability in song and the harmonies that piece together their stories. There's power in the bands' ranks for them to really go places and with such delicacy and depth that comes with this breakthrough EP it won't be long before they make an even bigger splash in the UK than they already have.