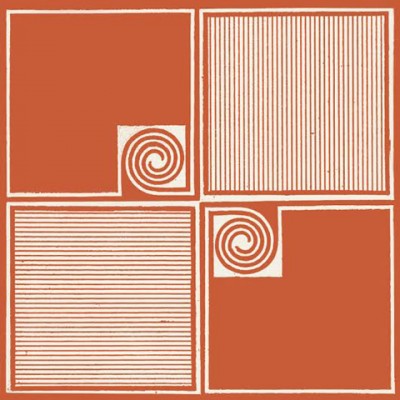 Where as the Allah-La's 2012 debut album conjured up images of hitting the surf with a bunch of 1960s beach bums, in Worship The Sun the band seem to have turned their attention to a different sort of California sand and headed into the desert.
Album opener 'De Vida Voz' opens with distorted guitars – a disturbance coming through the listeners' speakers. It's almost like we are literally being teleported back to the 1960s, or at least having our ears retuned into something from another, more groovy time. "Voices carry through the canyon," sings lead singer Miles Michaud and that's it, we're off on a hippy, happy road trip with the Californian foursome.
'Nothing To Hide' boasts a bass line that only barely chugs along and stoner rock lyrics such as "Spent my day trying to cover my tracks/ Lost my way when I fell of the map." It's got that Beatles' 'I'm Only Sleeping' vibe. Elsewhere on the album the pace isn't quite so sluggish. 'Follow You Down', for instance, features that syncopated standoff between lead guitar and drums that's so evocative of early rock and roll. And those early rockers clearly knew what they were doing as it's nearly impossible to refrain from getting up to bop along to this one.
'Ferus Gallery' even sees the introduction of some marimba into the mix – you could almost be a painfully cool lounge bar in downtown Los Angeles. In the 1960s, of course. Rolling Stones fans could do worse than listen to 'Every Girl', which sounds like an early version of 'Brown Sugar'. While on 'Better Than Mine' we seem to have overshot the desert and headed into the Deep South for a barn dance.
The songs may switch up in style but the theme is consistently and authentically retro sounding and this comes down to the band's passion for the type of old school music they make. Plus, some very talented and sympathetic producing by 60s soul revivalist and friend of the band, Nick Waterhouse.
They're bunch 60s throwbacks for sure, but does the music on Worship The Sun seem old or tired? Not even a little bit.
Words: Emma Barlow