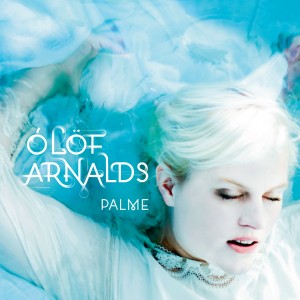 Palme is short, compact, stunning. It's a record a little like a music box, with ballerina popping up and spinning intoxicatingly, especially to those who let themselves become one with it. It's like a fragile and wonderful little universe.
Artists certainly seem to play around with the format of the album in recent times. Earlier this year an album of just over ten minutes came out. Last year's Arcade Fire double was almost as epic as Joanna Newsom's early decade two-hour triple album. Here somewhere towards the shorter end is Arnalds' latest, the half hour Palme.
It's an absolute beauty from start to finish, it takes no getting into and it leaves you wanting more, but also somehow wholly satisfied. Each song opens like an oyster, overwhelms the listener with the magic of the pearl inside, and cocoons us similarly eight times in total. Arnalds' voice is soft and tender, like waves on a shore, some fiercer than others, the way it weaves in and out of an array of fairground ride instruments over the album tracks.
It's like an old witch sitting in a rocking chair spinning a spell over the land and its people, showing a young witch how it is done. Undeniably, there is a great sense of magic in every track. There is much to explore, to appreciate and an inevitable relationship can surely develop with these songs. It feels like nature, like childhood, like toy town and its endless treasures. The album format is fighting fit, and whatever your feelings about length, this has everything and more.
It feels like a good companion at any time of year, but truly it could warm the heart in the coming cold months ahead. The way the odd percussion is mixed with a harp and light experimental beats is glorious. It has to be heard. Then you can make up your own mind. To this writer it's an unmissable addition to the young Icelandic lady's canon of material. Let's say it as it is… Iceland has done it again.