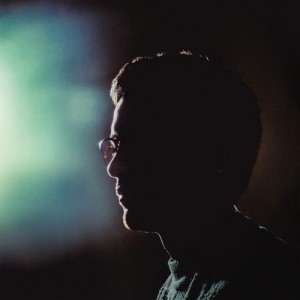 Emerging in 2012 as BBC 6 Music presenter Steve Lamacq's 'One to Watch', Luke Sital-Singh has been quietly building towards The Fire Inside, his debut album, which follows a string of EP's released in the interim 18 months since his appearance on the UK's premier radio station.  Rather than rush release a record to capitalise on his early success, Sital-Singh has played the long game, whetting the appetites of the public with the releases of singles 'Bottled Up Tight', 'Nothing Stays the Same', and 'Greatest Lovers', all of which appear on the record.  The wait may have been long, but the quality of every track here makes it more than worthwhile.
Taking his cues from fellow acoustic balladeer, Damien Rice, Sital-Singh provides 12 tracks full of earnest lyrics, sung with heart-felt conviction, and, as on 'I have been a fire', a burning intensity.  Available previously on the Fail For You EP, '…Fire' is the centrepiece of the record, a four minute tour-de-force played as if Sital-Singh's life depended on it.  To the naysayers who deride Sital-Singh as lacking in originality and depth, this track goes someway in proving them wrong. The moment where his voice, fragile and hushed only minutes before, rises and cracks with the chorus, is the moment where The Fire Inside stops being a good record, and becomes a great one.
It is testament to the strength of Sital-Singh's songwriting that '…Fire' is just one highlight out of many here.  Of the 'new' tracks on The Fire Inside, potential future single '21st Century Heartbeat' is the standout, a 60's tinged folk-song which sees Sital-Singh attempting to find his way through this modern age. Other standouts include 'Nearly Morning', a demo version which appeared on the 'Tornados' EP, fleshed out here by the stunning London Contemporary Voices Choir, and the closing track, 'Benediction', which swaps the acoustic guitar for the gentle playing of the piano, with the haunting closing line, "I'm sorry we don't have forever, but come die with me".
The Fire Inside, then, is a superbly crafted record. Now that Sital-Singh has the weight of expectation upon him, the hope is that he can carry on delivering music of the highest calibre. Based on the tracks here, one would be confident to believe he can.