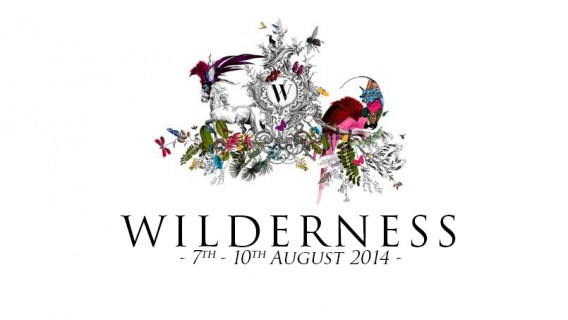 Hidden in the heart of Oxfordshire's green fields lies one of the world's best-kept secrets. Wilderness has only been on the festival scene for three years now, but has quickly established itself as one of the hottest music events of the year. While its size has increased considerably over that time, Wilderness maintains a quirky and wonderfully quaint feeling, and every festival-goer we came across seemed as curious about the next weird and wonderful feature they encountered as they were surprised from the last. Their musical bill has trumped itself year after year, and it's emphasis on drama and spoken word means there's genuinely something for everyone here. From the makers of Secret Garden Party, Wilderness is one of those special places where it's clear that every detail has been meticulously thought through, and the result paid off on what was a wicked weekend.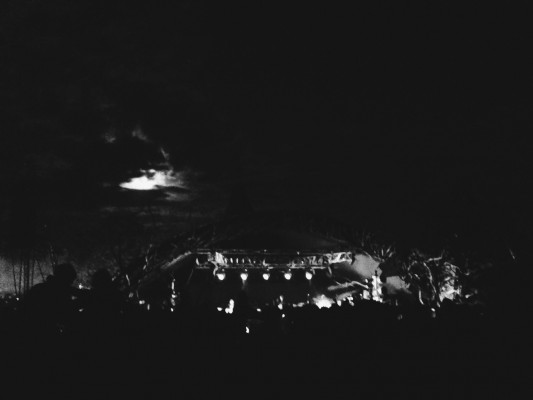 While the sun was still shining, we set up camp looking over the lake on top of the hill, amongst some unbelievably friendly neighbours who insisted on moving everything of theirs to make room for us, and later proceeded to feed us home-made bacon butties every morning following. I should start out by mentioning that the weather throughout the weekend was, to say the least, unpredictable. Without a moment's notice it was pouring, but we headed into the main site in time for Metronomy's headline set on the main stage. With a mixed list of tracks from both The English Riviera and Love Letters, they definitely fixed a benchmark for the weekend's standards. Concise and punchy, frontman Joseph Mount lead a great set, and even though it might have been a little too short, their rendition of the latest album's title track Love Letters could have easily made up for it. Once the music ended, we found ourselves in the Village Hall Bar, which was heaving and blasting everything from The Zombies, to the Backstreet Boys, and even, oddly enough, everybody's favourite Mariah Carey: All I Want For Christmas. At 12.30am we headed over to the Folk barn stage to see one of our favourites, Rozi Plain. She played gracefully to a small but adoring audience, and her extended version of Humans had people dancing and meandering all over the place.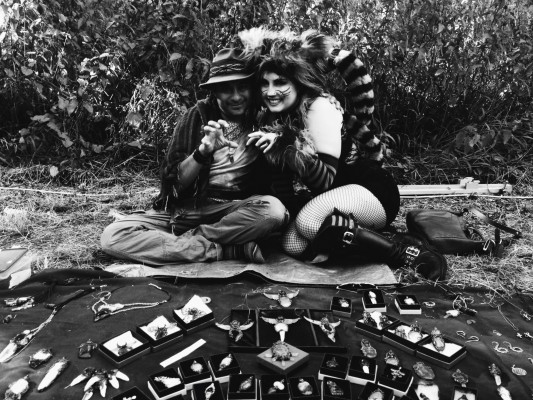 Even though we went in knowing that Wilderness is currently the hottest weekend-retreat spot for Britain's middle-class, we didn't quite expect the extent to which this was true. Consequently, Wilderness has undeniably evolved to be a foodie's haven. We spent Saturday morning exploring the site as a whole, and with everything from a Champagne tent, a theatrical 'tea party experience' for a 'mere £45', an entire tent devoted to banquet feasts, and no less than two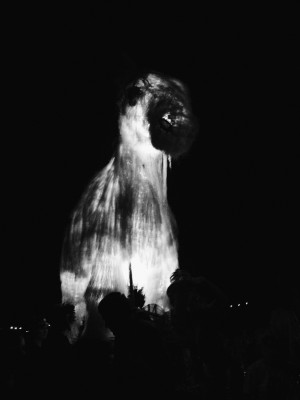 vans dedicated solely to grilled cheese, there was a painstaking decision to be made every time we ate. Shortly after, Slow Club made their appearance on the main stage in the early afternoon, and while the set consisted mostly of their newest album Complete Surrender, tracks such as Giving Up On Love and Two Cousins were undoubtedly still the crowd winners. The lovely thing about duo Charles Watson and Rebecca Taylor is that after so many years of performing, they still seem shocked that people actually turn up to listen to them play. They humbly finished, and I'd be surprised if they're not offered a considerably larger slot in years to come. We then stayed on at the main stage to watch the beginning of Submotion Orchestra's set. While they didn't quite manage to capture the crowd with quite as much enthusiasm as their predecessors, Wood's voice floated over the seven-piece band's deep bass-driven grooves angelically, and there wasn't another act quite like them at the festival. The band describe their music as 'live dubstep', but these dense textures and floaty tones create a unique outfit worth watching.
At this point we thought it was time to face the inevitably freezing and somehow warmly inviting waters of Wilderness. We took our stuff down to the banks of the lower of the two lakes open to those brave enough to swim, and went for it. It was, quite literally, breath-taking on several levels, and we met so many people down there who said they'd been swimming sometimes twice a day. Perhaps wild swimming is a necessity in order to justify calling a festival 'Wilderness', but even if it's not, having the option presented to you only serves to reinforce the gorgeous setting in which the festival lies. Saturday night brought with it the weekend's most anticipated Burt Bacharach, and he owned Wilderness this year. Whipping out classic after classic, he might have been trying to prove his one set had more number one hits than every artist over the weekend combined, which, to be fair, he probably does. We followed the crowd back down past the river and up into the adjacent field to watch the burning of the almighty helter-skelter-castle-thing. Reminiscent slightly of a weird pagan ritual, the build up to the spectacle was as interesting as the display itself. Troy-style horses dressed in feathers and tissue papers roamed around freely, and multi-coloured flares lit up chanting crowds of confused and curious people. The infamous Pandemonium area kicked off shortly after, where disco balls and glowing orbs suspended from the vines above lit up a crowd that were destined to be there until light dawned again. The atmosphere was singularly a good one, and the valley filled up completely to create a mud basin of people both dancing and demonstrating the most spectacular ways of falling over.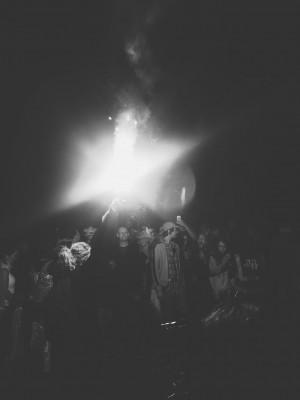 Sunday saw a healthy line-up of solid talent, particularly again on the main stage. Josh Record played material from his debut EP Bones, and the title track wavers across the audience with its heavenly multi-harmonic layers. With a full band behind him, I sense he's leaning towards an orchestral ambition judging by the thickness of some of his newest material, and now that he's working with Mike Crossey (Ben Howard, Arctic Monkeys, Foals), only good things can continue for Josh Record. The highlight of my weekend however, was Hozier. Perhaps shy, or just simply unabashed by the large crowed, he effortlessly ploughed his way through song after song with very little talk in between. It wasn't necessary though, for every track from his latest EP From Eden speaks for itself, and his cover of Amerie's 1 Thing was one of the freshest tracks I heard all weekend. The crowd sung along to every word of Take me to Church, and while this is only the beginning of a career for Andrew Hozier-Byrne, he certainly has a long path ahead of him. Sunday night's headliner slot stood with London Grammar, and there was definitely something missing from their set. Even though their performance was tight and well delivered, it didn't quite seem to match the audience's general consensus for something with a bit more gusto. Nonetheless, the band attracted an enormous crowd, even if it was an underage majority.
Wilderness' vast array of music, food, theatre and spoken word, not to mention the extensive list of other strange and magnificent things up for grabs, has left it with an ever-growing reputation of being one of the UK's most exciting up-and-coming festivals. This isn't the festival for pure die-hard music fans, but the number of things on offer, and the amount of thought put into each and every one of those would make it hard for ticket-holders not to find at least something to fall in love with. If they play their cards right, good things are definitely in store for the future of this little hidden gem.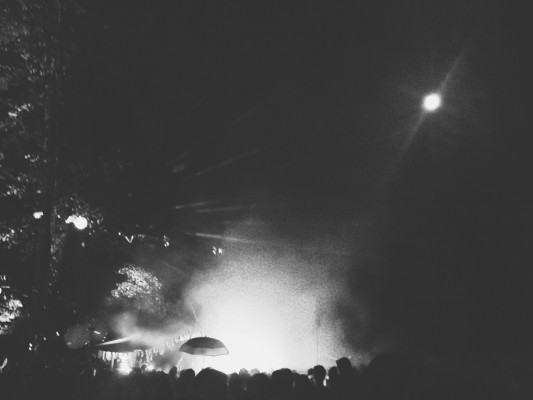 Words & Photography: Ellie Rumbold