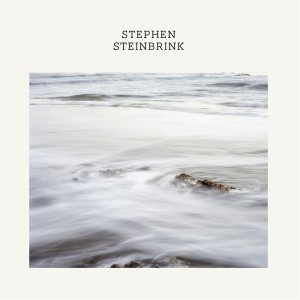 While this is Stephen Steinbrink's first release, either solo or as part of French Quarter, in the UK, the Arizona-born singer-songwriter has been around for some time. Arranged Waves marks his seventh solo album of artful pop, and one of his best.
As with seemingly all singer-songwriters, Steinbrink comes with a back story which apparently includes – among other things – hitting the road to play music at the age of 16, travelling America as part of a quiz team having been brought up as part of a deeply religious family.
In this day and age, such narratives feel unnecessary and – in some cases – feel like a desperate attempt to invoke meaning into music. Mercifully, Steinbrink and his tale does not fall into that category.
These songs are more about the construction than overall heft. In reality a lot of these tunes feel as though they are hardly there as Steinbrink's faint, high-register vocals rarely threaten to get in the way of the music.
In some ways this is a pity, but in others a real strength as they layered vaguely psychedelic arrangements are deserving of some serious attention. 'Synesthetic Ephemera' ranks as one of the album's highlights, as gentle piano and tasteful guitar work complement each other beautifully, while the almost infantile 'Trust' steadily works its way into your brain.
That is not to say this is a flawless listen. There are some moments here where the lyrics become just a tad too twee, almost too simple and it detracts from the carefully arranged nature of the music. It feels like the one element was laboured over, while the other was tossed off in a matter of minutes.
That is unquestionably a shame, but there is plenty to love here and gives plenty of reasons to keep an eye out for what the intriguing Mr Steinbrink will come up with next.
Words: Andrew Gwilym