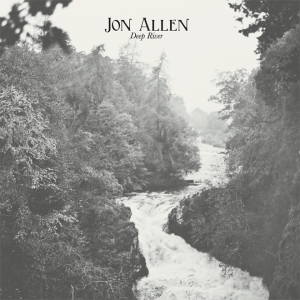 Winchester-born songwriter Jon Allen is best known for two songs that helped sell Land Rovers around the world, but the eleven powerful, incredible songs on his latest album Deep River suggest it is now time he is known for his music well beyond that.
Right off the bat 'Night and Day' shows off one of his biggest strengths – his immaculate finger picking and guitar licks, overlayed with raspy, raw vocals. The first line of the lyrics is extreme, dramatic, and emotionally distressing, and it is so by design – "If I can't have your love/I want nothing at all." He notices nothing else about what is going on the world besides the desire to either have this woman and her love. Instrumentally, the song builds perfectly as the sound builds with the emotion.
'Hummingbird Blues' is another highlight of the album. Again, Allen shows off his ability to write amazing guitar riffs and come up with beautiful vocal melodies, while rich instrumentation – including a mandolin and a pan flute – make it the perfect song to listen to while lying outside in the sun on a beautiful day.
The main strength of the record is the songwriting – with Allen's ability off the charts. Each song is unique, both lyrically and instrumentally. The rich arrangements all work in perfect harmony, while the whole album tells a story. The only complaint you can have is that it's too short.
Words: Drew Zieff