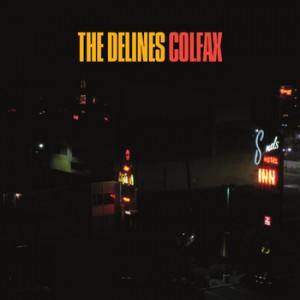 Three years ago, the progression of Willy Vlautin's songwriting reached its logical conclusion with the ambitious 'musical novel' The High Country, a concept album in which Vlautin sought to combine his increasingly successful literary career with his first love, music. But while the record brought yet more critical acclaim for a man now drowning in it, there was something telling in what he told FFS before playing a show in Leeds that year. Vlautin had had enough for concept albums. Saying he was full of ideas for the next record, he added: "I think we'll do a desert record, something blown-out, psychedelic."
Colfax is not that record, but in many ways it's not far off. After years of ever more complex ideas, Vlautin has stripped everything off to get back to the pure beauty of music. Rather than make it another RF record, he has formed a new group together with High Country collaborator Amy Boone of the Damnations, drafting in Tucker Jackson (pedal steel), The Decemberists' Jenny Conlee (keyboards) and RF drummer Sean Oldham, with Freddy Trujillo on bass.
There's plenty of RF in this new group's sound, but with Boone on vocals and a more soulful feel, the sound has shifted eastwards towards Memphis and Nashville – like a slower Stax record bathed in pedal steel. Boone's aching voice lent so much to The High Country, a fact clearly not lost on Vlautin as he brings it to the fore this time. No longer tied to an overall narrative arch, the songs stand up for themselves and feel stronger as a result, from the standout single 'The Oil Rigs At Night' to the melancholy 'State Line' and the drifting 'Flight 31'. RF were always something of a barroom band and the same goes for the Delines, only these songs would be strictly after hours.
The Delines do not mean the end of Richmond Fontaine, who are working on a new album (a psychedelic blow-out after all?), but they certainly see Vlautin raising his own bar yet again.