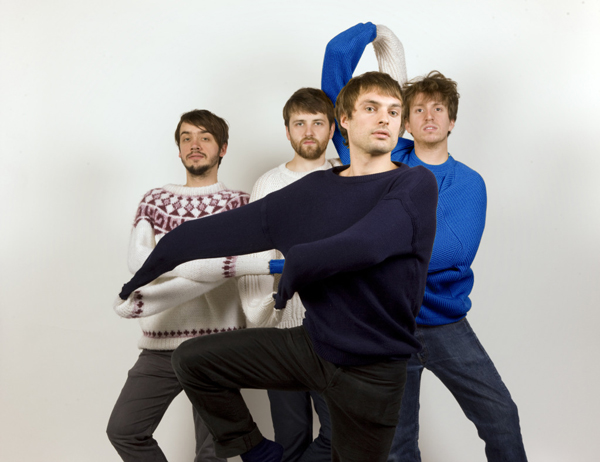 Fránçois and friends are touring their second album Piano Ombre this month, showing fans who've come for the sunshine distilled into their earthy electro-pop that there are some shadows knocking about too.
Selling out the hot, black box of Hoxton Bar and Kitchen months early, this was always going to be an excitable show, and we're blasted by a disco-ready smoke machine that sets the funtime theme.
The key live trademarks are still there: cables sewn into brightly coloured textile cocoons snake across the stage and into the band's mics and instruments. Fránçois and the Atlas Mountains continue to take delight in knitting together percussion instruments made from rope, seed pods and worn-looking wood with the best that the electro world has to offer into truly original, attention-grabbing soundscapes.
Their characteristic stern-faced-yet-hilarious dance routines are frustratingly inhibited on the weeny little stage, but they work with what they've got, executing choreographed wiggles, dips and sways with instruments in hand.
Focussing on material from Piano Ombre, the band sweat, sway and smile there way through the cocky, attitude-soaked 'La Vérité', saunter confidently through 'Summer of a Heart' – a glorious ode to London in the hotter months – and explode into their encore with enduring pop hit 'Les Plus Beaux'.
This is one French lesson you'll regret not attending.