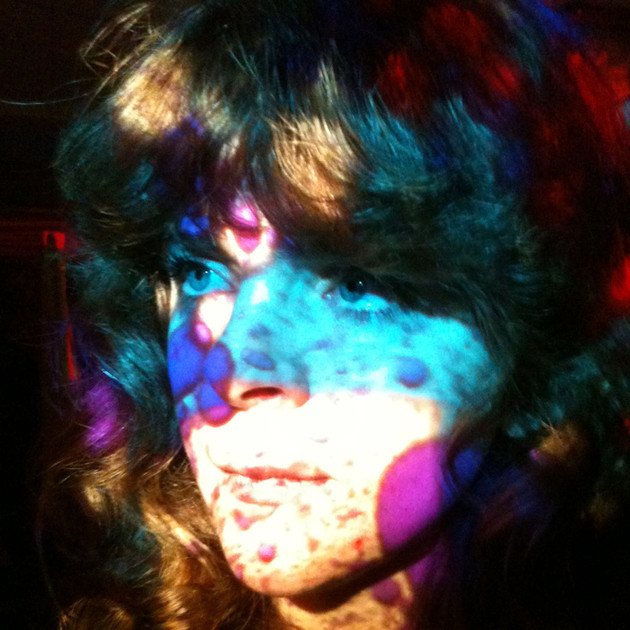 'Syd Barrett with a harp' isn't quite how the majority of Serafina Steer fans describe her to friends, but that's how this idiosyncratic, talented musician chooses to sell herself at a pre-show panel discussion about women in music.
Speaking alongside the creator of mad-fun choir Gaggle and experimental composer Anna Meredith, she noted that there's nothing very challenging about a blonde girl playing the harp. Not at first glance perhaps, but Steer fits perfectly into this bill of clever, talented, fascinating women.
Steer follows Ayanna Witter-Johnson, a cellist whose highly original approach sees her setting Elisabeth Jennings poetry, a female slave's address to Congress and The Police's seminal 'Roxanne' to energetic, experimental strings. Looping and syncopation keep the performance fresh, and the theatrical lighting, teamed with Witter-Johnson's Victorian-style white, floor-length gown, made for a visually stunning, crisp, clean live show. A highly political performance artist and talented musician who devotes songs to Nigella Lawson, Witter-Johnson needs to be on your playlist this week.
Following this performance, Serafina Steer's modern approach to the harp refuses comparisons with Joanna Newsom; she's much more preoccupied with the electronic, laughter, and the ordinary world.
Opening with 'Removal Man', Steer's harp is left lonesome as she funks her way hilariously through an electro-consideration of an arsehole.
'How to Haunt a House Party' continues to draw surprised, joyful laughter from the audience: likeable, witty and bloody good on the harp, Steer secures the good opinion of an audience who move on to dance to riot grrrl feminist choir Gaggle and endure the challenging, sparsely-versed work of Anna Meredith.
Four female acts, four very different approaches, all taking something classical and as old as our history and owning it.