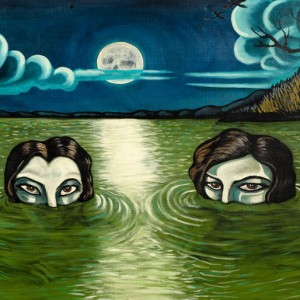 The Drive-By Truckers' 10th studio album captures the sound of a group rediscovering the fun in making music. Because the three years since the release of Go-Go Boots have largely been anything but for Patterson Hood and his once merry band. There's been a mini soap-opera going on stage left as first Jason Isbell, then his ex-wife Shonna Tucker, and then Tucker's new boyfield John Neff left the band, while co-founding member Mike Cooley suffered a three-year long writing block that turned into a vicious circle as the band ploughed through a punishing touring schedule.
They took a much-needed break, but it turns out the releases of solo records from Hood and Cooley (the latter a live album made up of old material – new songs were, of course, in short supply) and the re-release of early live record Alabama Ass Whuppin' were more than mere holding actions. Instead, the records helped all concerned remember what they loved about making music. Cooley reconnected with an old sound, and some old favourites, and soon enough the new ideas started to flow once more.
While a three-guitar assault has for so long helped define the Truckers' sound, re-releasing Ass Whuppin' also helped them remember they could sound pretty damn good with just the two, and the decision was made not to replace Neff. But fans need not worry, because amid all the changes, the Truckers have not forgotten who they really are. If anything, they've reconnected with it. They are master songwriters, storytellers, and musicians who make rock records deeply rooted in the south and its heritage of country, soul, folk and the blues.
Storytelling is the key, and English Oceans is full of the Southern characters who have populated the best Truckers records. As usual, Hood provides the more heartfelt moments, and Cooley revels in the darker underbelly of Southern life, never more so than on 'Made Up English Oceans', the confessions of a right-wing political aide. Hood has long been the emotional heartbeat of the band he founded, and he takes this role again on 'Grand Canyon', written for the band's long-time merchandise man Craig Lieske, who died of a heart attack hours after playing with the band during one of their regular shows at the 40 Watt Club in Athens, Georgia.
But it is the strength of Cooley's contributions which really lift English Oceans. With his writing block behind him, he supplied six of the 13 songs here, but also recorded the vocals on Hood's Til He's Dead or Rising after Patterson tried but failed to nail the recording. Cooley has come out of a dark period triumphant, and he's not alone.