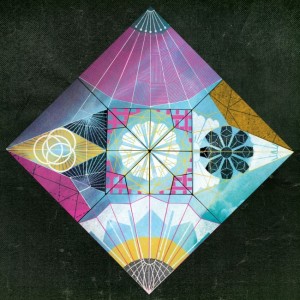 The ninth studio album by the Oregon veteran marks a return to more conventional material after 2011's Tumble Bee: Laura Veirs Sings Folk Songs for Children. If that project seemed a surprising departure for "Two Beers Veirs", this rock-tinged set sees her back on far more conventional ground.
Kicking off with the appropriately shimmering, hazy 'Sun Song' and the brooding 'America', the album showcases the range and quality of Veirs' voice and instrumental talent, with 'Shape Shifter' producing perhaps the album's stand-out moment.
Veirs tends to be strongest during her rockier moments, with 'Say Darlin' Say' driven along by a chugging guitar riff and 'That Alice' also a highlight. The latter tells the story of Alice Coltrane, the late wife of blues legend John – and the inspiration previously for songs by Paul Weller and, oddly, doom-metallers SunnO))) – though one suspects the Vedantic Center she established in California is referred to as a "palace" largely for the sake of rhyming convenience.
The sprawling, five-and-a-half-minute 'Dorothy of the Island' has an affecting refrain of "motherless children have a hard time when their mother's dead" and carries vocal echoes of Martha Wainwright. The album tails off a touch disappointingly towards the end, however, with a trio of samey meandering slow songs in 'Sadako Folding Cranes', 'Ten Bridges' and 'White Cherry', but represents a worthy addition to Veirs' catalogue.
Words: Tom White