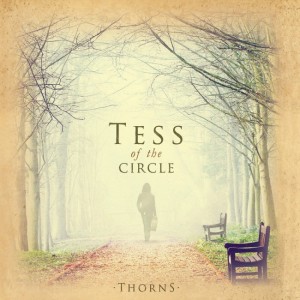 After debut album Magpie Tess Jones returns with a new band of musicians, The Circle, in tow. Together they create a bigger, heavier rock sound that still has one eye on folk music. From the opening seconds of first track 'Better Days' stirring guitars signal this is a very different album.
It is more confident than its predecessor, Jones appearing to relish the opportunity to work with some other musicians. The addition of these extra layers allow Jones to realise a bigger creative vision than might have been possible solo. The work
of Chris Potter (The Verve, Rolling Stones) as producer also allows for a more polished production which doesn't lose the pleasantly intimate and DIY feel of the album.
Most of the music feels upbeat and in songs like 'Lifesong' this runs contrary to the bleaker lyrics. The likes of 'Tears of A Clown' and 'Girl In the Window' may be the most familiar to fans of Magpie, and the mix of moods can make this feel like an album of two halves. It can add to the anticipation – you never quite know what Tess has planned next.
Words: Eala Macalister