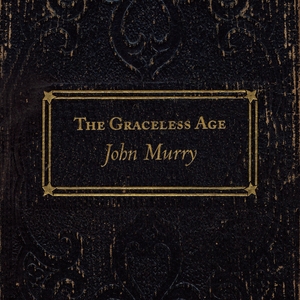 John Murry, previously a collaborator with Bob Frank on their album of murder ballads World Without End, spent four years recording his remarkable solo debut album The Graceless Age, but it was a lifetime in the making. The musical telling of his complicated but compelling autobiography – a second cousin of William Faulkner who battled drug addiction since being fed pills in school to combat his slow learning, he faces down demons that have followed him cross-country from his native Mississippi to San Francisco.
Most of the this album was recorded in California with the late Tim Mooney of American Music Club but Murry travelled to Memphis to add extra layers, and the result is a deep, rich sound that transcends the distinct musical identities of both regions. The ghosts of his native South haunt Murry's voice and he seems to long for the "blood red Mississippi clay" of his childhood as he sings, "I swear it ain't you/It's California I can't stand".
Inheriting at least a little of the literary ability of his forebears, Murry's lyrics tell of loss and solitude. The musical centrepiece is the magnificent 'Southern Sky' – a truly outstanding moment of release from the downbeaten feel of so much else on this record – but lyrically this album reaches its pinnacle on 'Little Colored Balloons', which tells the story of the night Murry spent more than a few minutes clinically dead from an overdose. "I took an ambulance ride/They said I should've died/Right there on 16th and Mission" he sings with a cold, unapologetic tone. "You say this ain't who I am/But this is what I do."
Amid the heartbreak and depression there is something triumphant about Murry's message. So many of the songs are addressed to his wife Lori, from whom he became separated through so many of his troubles and his drug-induced hazes, but who took him back in the end. A celebration of his survival through so much pain and loss, The Graceless Age is a debut album which will stand the test of time as one of the finest examples of Americana in a long, long time.