Cannibal King isn't the kind of EP title you get on this website all that often… it might even be the first time that a title about eating human flesh has ever appeared on FFS (Not quite! See here). Anyway, when Yesper, in his own words "a box with strings, one pair of hands, a mouth and a mic," got in touch and told us, "most of [the EP] is about death and sex, although not simultaneously," we couldn't resist a listen.
---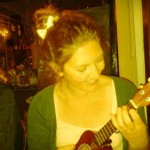 Rosy Ross: Seattle-based Yesper is a one man band who says he makes records alone because he's "afraid of commitment". Presumably he layers his vocals and instruments, and records the tracks himself as well, so it's truly a personal record. There's a strong sense of the current US folk scene – or at least that which makes itself known this side of the Atlantic. Sound-wise, I prefer the lush cinema of Fleet Foxes or Other Lives – but to be fair, these bands aren't doing it solo like Yesper.
The title track opens this EP, and it's the best song. Dark lyrics are disguised by warm vocals, laid back brushes of the drums, and a friendly guitar. If you didn't concentrate on them, the song would wash over you as though he was reminiscing of sun-drenched fields and quiet towns. That makes it special, I think, because it recreates that spooky feeling you get from seeing a place that looks beautiful, but was actually the scene of some unpleasant event.
Further violent observations continue to be accompanied by sunnier sounds. This can really work, as in the first track, and also in the fourth track 'Weight', but I don't feel it quite works throughout. There are some excellent evocative lyrics within this EP, especially if you enjoy a folk song that harkens to the dark-tinged myths and legends of old.
---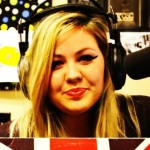 Joanne Rowe: Indie-folk chap Yesper records in a secretive and mysterious way because he claims he is "afraid of commitment". Us 'bedroom musicians' can sympathize with that completely. In his reluctance to commit to other band members, Yesper creates a whispy and somewhat lonely sound in his musical solitude.
"We're the weightless ones, we're a turn of phrase on your tongue / We are headline black / We're a pool of blood, an article that you turn to read / It's a red silence, it's a dead calm."
His lyrics reflect death in a soothing and desolate way. I imagine his music playing on The Walking Dead as the characters helplessly fend off hoards of mutilated zombies… but it isn't all doom and gloom. Although the EP is titled Cannibal King, his ambient vocals sing of love too. Yesper, originally from Virginia, captivates with a gentle lullaby sound and a steady beat which makes you think of a ticking clock. His lo-fi approach to folk reminds FFS of Iron and Wine, or a calmer Bon Iver.
Fourth track on the EP, 'Weight', creates a nostalgia for the echoes of Fleet Foxes' first album, or even the Iron and Wine we knew from the Shepard's Dog. Yesper is definitely one to watch out for, if we can get him out of his enigmatic and secretive bedroom that is…
---
We want to know what you think too- have a listen and tweet your thoughts @forfolkssake !