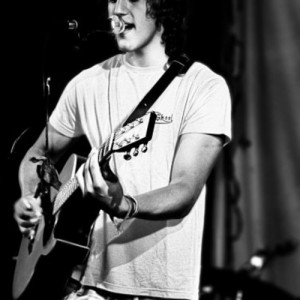 Surf and snow adventurer and soon-to-be-folk-hero Nathan Ball creates spellbindingly pensive music that echoes with a blissful sincerity. The 23-year-old singer-songwriter is originally from Oxford, but spends summers chasing the waves in Cornwall. His music combines laid-back vibes with a deep adoration of all things surf-related and has supported artists including Alt-J, Frank Hamilton and Gabrielle Aplin. He's recently been plucked from the Cornish coastline to join the Insight Clothing crew on their surf tour of Portugal and, with a whole host of folk songs tied neatly into his knapsack, his rise to fame seems to be inevitable.
Creating a wind-swept blend of emotionally-charged folk, you can almost hear the sea through the captivating layers of soft melodic tones. Intricate, nimbly-plucked finger picking techniques combine with candescent vocals to implant images of sea, sand and serenity into listener's minds. The smooth interpretation of subjects such as nature, love and the world around him are expressed with a brutal honesty and it's no wonder Beachbreak have booked him for the second time this year.
With only one EP titled In Your Mind, he is yet to be signed – the third track from this debut effort however, will make you wonder why. In This Town floats through the salty soundwaves with a smooth harmony. A resonant sentiment of dream-like longing has a passionate omnipresence and the defiant vocals give the music an expressive meaning. The track wouldn't be out of place filed next to the likes of Ryan Keen and Ben Howard, although comparisons with the double Brit winning superstar seem somewhat clichéd. He's a powerful musician in his own right and, although yet to hit the big-time, he's worth a listen to get an idea of what lies ahead for this gifted songster.
Words: Angus Griffin