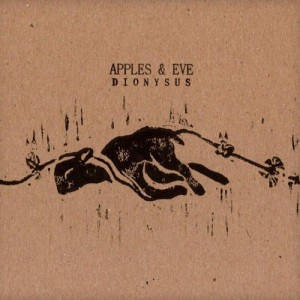 When you see that a band is formed of musicians who have worked with the likes of Beirut, Laura Marling, and Peggy Sue, you expect them to be pretty good. But you still won't expect to hear the remarkable sound created by Apples & Eve. The Brighton band delve a little deeper into folk traditions to mix in Gypsy themes to their sound, and they have come back up with the Dionysus EP, a truly exciting little collection that hints at their tremendous potential.
Eve Rose's distinct vocals are backed by an array of guitars, accordians and fiddles to create a wonderful, atmospheric sound – like something you might find if you took a wrong turn at an old fairground (just turn left after the Zoltar machine). All that is missing from the title track 'Dionysus' is the cackle of an untrustworthy fortune teller. On 'L'Homme' Rose's vocals sound too sweet to be anything other than deeply sinister while some of the most haunting moments of all are saved for the closer 'Creatures of the Sea'.
The sound is rich and the vision is already fully realised. Roll on the album.