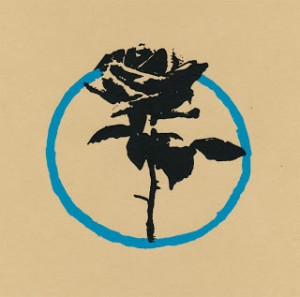 Okay, cards on the table: I'm a little bit behind schedule getting this review in. It's probably about a fortnight late all told and I should feel bad about that. But I don't. It's practically impossible to when you find out that the guy responsible for this fascinating, involving and very probably virtuoso record hasn't put a Cairo Gang album out for pretty much six years.
Emmett Kelly is, to all intents and purposes, the only permanent gang member and since a debut album under that name in 2006 has put out only an impossible to find follow-up, a solitary EP and a collaboration with Bonnie 'Prince' Billy. The latter, the occasionally fantastic Wondershow of the World, was certainly not time wasted, but The Corner Man is too deeply felt and too thoroughly delivered to be the work of a regular sidekick.
Will Oldham, the man behind the Bonnie 'Prince' Billy alter-ego, is an obvious touchstone and Wondershow of the World an even more obvious reference point. But let's start there anyway. That album and this one both share a timeless quality, no more rooted in 2012 than the tree in the back garden. There are next to no studio tricks and nothing obvious in the lyrics to nod or wink to the 21st century. In that sense it also tips the hat to Bon Iver's self-contained debut, though is busier and less lonesome than that.
Oldham aside, you are bound to pick up hints of other outsider folk types. Kelly's brazenly intimate vocals call to mind Bill Callahan, whose music shares the same mix of cerebral and emotional weight, and there are classical folk touches that place the writing as far back as the 70s. Opener 'Put On a Smile', meanwhile, includes one of several departures into something akin to free-form jamming and that's where Warren Ellis' Dirty Three come to mind. At the other end of the album a brief but thrilling squawl of electric guitar on 'There is Something Here' puts Wilco's Nels Cline right there in the room.
But despite those flourishes, the one constant is Kelly and it is a personal triumph that he keeps the show on the road. Several of the songs have moments so slight, so barely there that they feel almost unfinished or hastily improvised. It is, then, a genuinely impressive feat when Kelly invariably gathers the scattered strands back up and fashions an intricately picked guitar line seemingly from nowhere. In a world where verse/chorus/verse chorus arrangements and a copy of Penguin's Book of Rhyming Cliches can get you very far indeed, there is something joyous about such unreconstructed songwriting.
Words: Rory Dollard