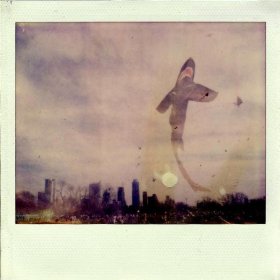 Mat Gibson has impressed many with his beautiful sombre melodies and there has been much anticipation for new material since the much acclaimed Forest Fire. Well now the wait is over in the form of the enchanting Long Goner.
Mat Gibson's strengths lie in his ability to create warm, solemn songs that hypnotize the listener. The songs on Long Goner continue this trend but there appears to be an added depth to the tracks. Gibson himself has said that this record "channels the sense of despair and doom alluded to in Forest Fire but this time covering a more diverse, far-reaching scope."
The album opens with the pretty, sweeping ballad 'Before the Dawn'. From this moment, listeners know that they are in for a musical treat. As with Forest Fire, Long Goner is a record which is extremely easy to listen to without ever becoming dull.
My personal highlight appears in the form of 'Fever (In Our Eyes)'. Inspired by the riots that took place last summer, it is a stark look into society's fixation with material things. With this stark social analysis, Gibson has never sounded better.
The Americana feel of Mat's previous material is still present throughout this album and it is no better showcased than in the wonderfully relaxed ballad 'Dark Well of Sorrow', where beautiful country-based guitar riffs accompany a lovely and poignant tribute to the late Woody Guthrie.
The album continues with the beautifully dark love song 'Belly Up', and the sweet 'For Ma'. Another politically driven gem comes in the form of 'Kill TV'. Offering a blunt critique on the war in Afghanistan, the song is shocking, edgy and shows Gibson at his best.
The album comes to a close with the wonderful and haunting 'Water Bomber' which shows off Gibson's stunning voice and brilliant musicality.
Long Goner is a representation of how far Mat Gibson has come. A wonderfully warm, classy record, it provides the perfect soundtrack for the dark gloomy nights to come.
Words: Carly Goodman