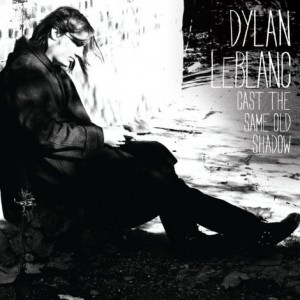 Two years ago, Dylan LeBlanc's debut album Pauper's Field left us all wondering how something so world weary come come from a 20-year-old. Listening to his follow-up album it seems the Louisianan has found a way to do even more growing up. His coming-of-age experience this time was having his heart broken, and the pall of a recent break-up hangs heavy over Cast The Same Old Shadow.
It only takes a few bars of opener 'Part One: The End' for it to become clear this record is going to be short on feel-good numbers. A track LeBlanc himself is about the loss of innocence taking "the magic" out of the world introduces sets the tone for a slow-burning record in which his falsetto vocals are like the flickering candle providing the light in an otherwise darkened room.
LeBlanc also revealed that opening song was inspired by a dream, and it seems fitting that the album as a whole seems a little ethereal compared to its earthy predecessor. At first, this can make it harder to connect – there just aren't the same kind of hooks that marked out 'If The Creek Don't Rise' or '5th Avenue Bar'.
It's not all doom and gloom – the stand-out 'Brother' brings a faster pace, 'Comfort Me' offers a note of hope – but, well, mostly it is. This is country music, after all. LeBlanc has attracted plenty of comparisons to the likes of Harvest-era Neil Young, Townes Van Zandt, and Gram Parsons, and there's nothing here that will disavow those. Anyone reading that LeBlan spent most of the recording process listening to Beach House, however, should note that their influence is only heard at the most subtle of levels.
By the time the album wraps up with the melancholic 'Lonesome Waltz' you may be feeling like your heart's been broken too.