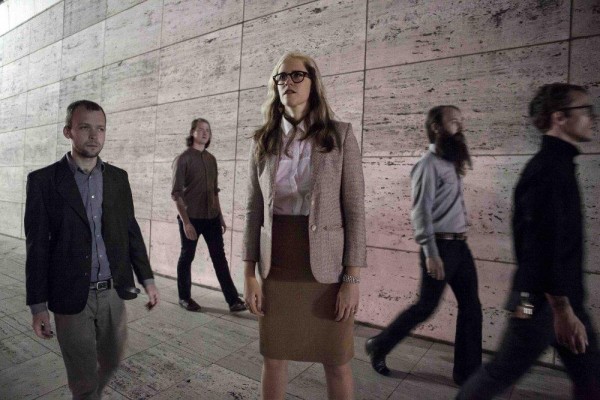 Two years on from the beautiful Wild Go, Dark Dark Dark will return in October with their third full-length albm Who Needs Who. Since we last heard from them, singer Nona Marie Invie and the band's co-founder Marshall LaCount have ended a serious relationship, but while that may have added a little tension to the lengthy tour that followed the split, it has done nothing to affect the beauty of their music – and may even have enhanced it as it is not a topic they've avoided talking about.
We've already heard the opening single from the new record, Tell Me, and now they've unveiled the slow, introspective and entirely beautiful 'How It Went Down' to further whet the appetite.
The band are on tour now to promote the new record, with the dates below.
20/08/12 Brudenell Social Club – Leeds
21/08/12 Captains Rest – Glasgow
22/08/12 Sneaky Petes – Edinburgh
26/08/12 The Fleece – Bristol
28/08/12 Brighton Ballroom – Brighton
30/08/12 Dalston Roof Park – London
31/08/12 Moseley Folk – Birmingham
01/09/12 End Of The Road – Dorset
02/09/12 Electric Picnic festival – Stradbally
06/12/12 The Forum – London (+ Kurt Vile + Lower Dens)
07/12/12 ATP festival – Minehead (Curated by The National)
See here for ticket details.